Beirut and Belgrade show off their emergence out of war by investing in massive construction projects on their waterfronts. But these modern projects are also sites of gentrification, erasure, and political contestation. Join Adriana and Miloš on their walks as they reflect on how capital from Arab Gulf countries is building new neighbourhoods of glass and steel in both post-war cities.
***
Introduction
What do the Beirut and Belgrade Waterfronts have in common? In this episode we discuss both cities' experiences of war and gentrification, and their use of global capital in post-war reconstruction. Our 2017 and 2018 recordings have become sound archives of ever-changing cities.
***
Act 1: Zaituna Bay
What does it mean to become a modern city? Adriana and Miloš take a walk on Beirut's waterfront under watchful eyes.
Restaurants and boats in Zaituna Bay are separated by a promenade, while the 1920 Saint Georges Hotel stands defiantly in the background. Photo by Gruia Bădescu (2018)

Strolling on Beirut's Corniche. Photo by Adriana Qubaiova (2017)

A poster at the Zaituna Bay site connects memories of Beirut's romanticized past to the promise of its modern future. Photo by Adriana Qubaiova (2017)

The1920 Saint Georges Hotel stands in defiance to Solidere's takeover of the Beirut Waterfront. Photo by Adriana Qubaiova (2017).
***
Act 2: Mar Mikhael and Dorćol
What do dreams of modernity cost? Walking through the bustling neighbourhood of Mar Mikhael in Beirut, Miloš finds patterns with Dorćol in Belgrade. Adriana reflects on the neighbourhood's queer politics, while dreams of sustainability clash with realities of gentrification and electricity cuts.
A construction site in Mar Mikhael overtakes the sidewalk with its promise. Photo by Adriana Qubaiova (2017)

The Electricité du Liban building in Mar Mikhael as seen from Achrafie. Photo by Adriana Qubaiova (2017)

Unsustainable dreams. A worker is lifted to trim and water the building's greenery. Photo by Adriana Qubaiova (2017)

A construction site in Mar Mikhael promising luxury. Photo by Adriana Qubaiova (2017)
***
Act 3: Belgrade Waterfront
Who lived here? Adriana feels out of place on Belgrade's waterfront, while Miloš reminds us of the workers and migrant communities that were forcefully displaced from the area.
A complete Waterfront is showcased in an Eagle Hills' showroom. Photo from Wikimedia Commons. (2016). License: Leeturtle , Belgrade Waterfront project , CC BY-SA 4.0

A colorful promise of richness and luxury contrasts with a gray glass and steel tower on Belgrade's Waterfront. Photo by Adriana Qubaiova (2018)

An empty playground, a biking and walking path are covered in snow on Belgrade's unfinished Waterfront. Photo by Adriana Qubaiova (2018)

Braće Krsmanović street, slated to be transformed as part of the Belgrade Waterfront project. Two buildings in the very back of the street have since been demolished. Photo by Miloš Jovanović (2018)
***
Conclusion
Our guest Gruia Bădescu reflects on both Waterfronts' political ecology and memory politics. Adriana and Miloš ask what has changed in both Waterfronts since 2017? They take us through the role of new geopolitical alliances between the Middle East and the Balkans.
***
Featured Guest:
Gruia Bădescu is a Research Fellow at the Zukunftskolleg, University of Konstanz. He holds a PhD from the Department of Architecture, University of Cambridge and, before Konstanz, he was a Departmental Lecturer and a Research Associate at the School of Geography at the University of Oxford. His research and practice examine the relationship between urban interventions and political transitions, mainly in post-war and post-dictatorship contexts. Moreover, he is interested in the dialogue between Southeastern Europe and the Middle East. He is currently completing a book on post-war reconstruction and dealing with the past.
Credits:
Kažu by Gipsy Mafia feat. Dj Thermos. From the album "161% Boom Bap". 2018. https://gipsymafia.bandcamp.com/ Used with the band's authorized permission.
Dostum, personalised mix by Murat. 2021. Used with authorized permission.
Special thanks to the Lebanon Dissertation Summer School where Adriana first learnt about the local architects' struggle against developers in Mar Mikhael, mentioned in Act 2.
The podcast series is simultaneously published by the Melikian Center at Arizona State University.
***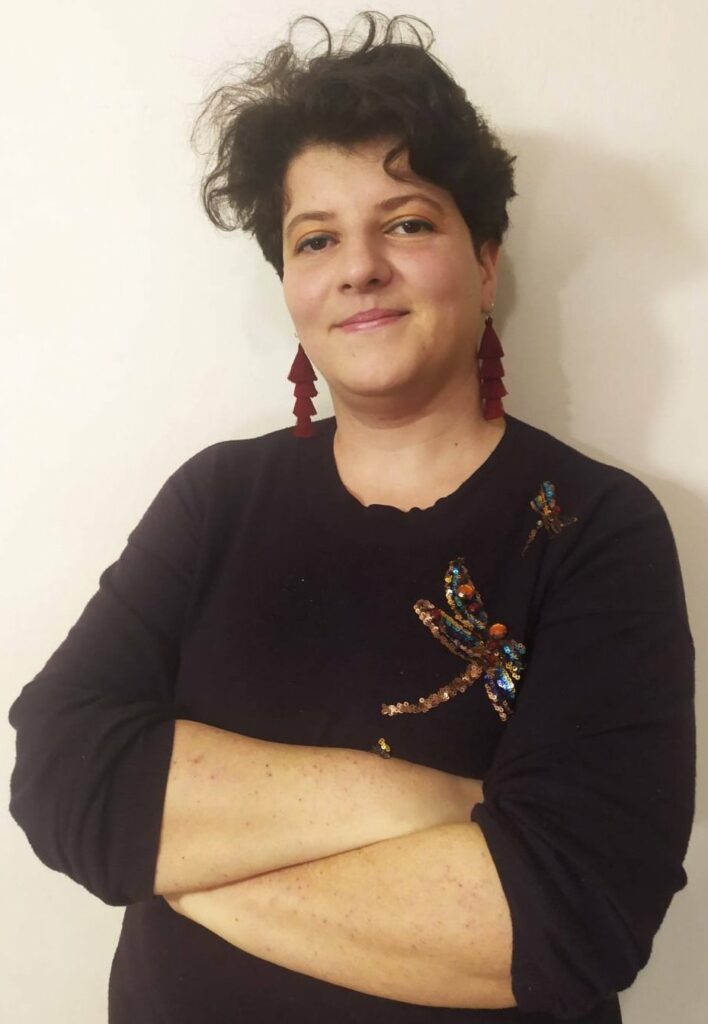 Adriana Qubaiova is an anthropologist of Lebanon. She holds a PhD in Comparative Gender Studies from the Central European University and is a former Global Teaching Fellow at Arizona State University. She is currently writing her book Hedging Queer Sexualities in Beirut, and also developing a comparative project theorizing race and sexuality from the perspective of regional interaction between the Middle East (West Asia) and Eastern Europe.