Note from LeftEast editors: This article was originally published on Raster.fi on September 23, 2023, and is reprinted here with permission.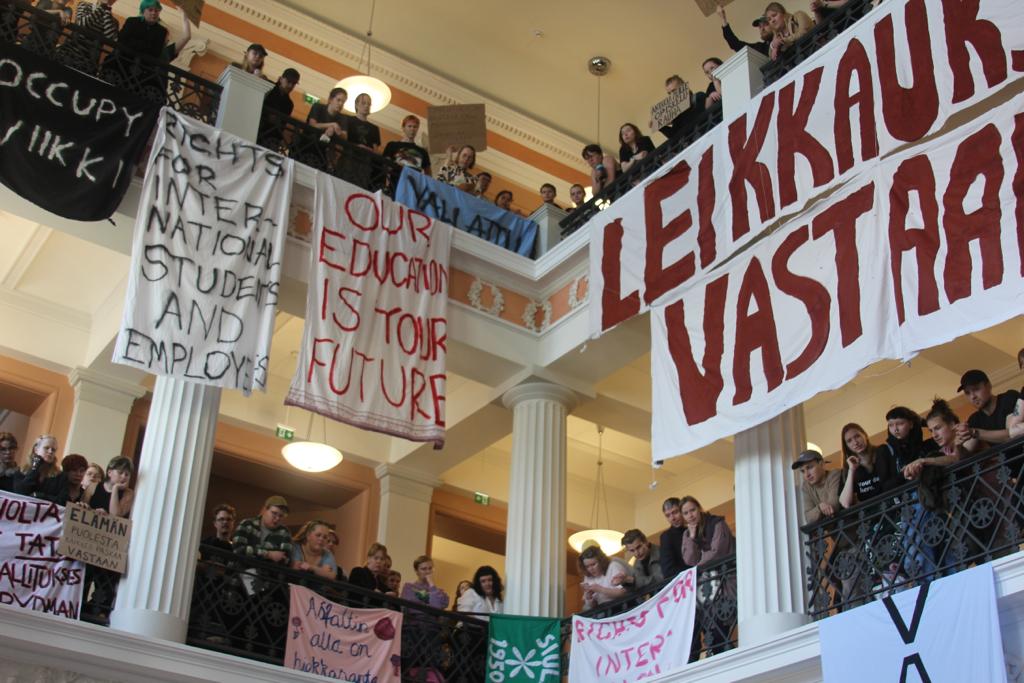 I will not

dance to your war

drum. I will

not lend my soul nor

my bones to your war

drum. I will

not dance to your

beating. I know that beat.

It is lifeless. I know

intimately that skin

you are hitting…

— Suheir Hammad
On the 19th of September at 8:00, a group of students marched into the main building of the University of Helsinki and announced that it was now occupied. We, "Students Against Cuts," are behind this occupation, through which we have made noise about the rights of all students. In occupying the main building of the University of Helsinki, we wished to draw attention to the precarious past, present, and unknown future faced by students, which is being exacerbated by the government's plans to cut housing allowance and affordable housing and to pursue racist immigration policy. 
We oppose all forces upholding the racist, neoliberal status quo. This includes not only the current right-wing government, but also societal actors committed to "neutrality." since the current political conjuncture demands taking sides. In times like these, neutrality means complicity. The university holds much power, especially in relation to the production of knowledge. Under these circumstances, we turn to the University of Helsinki, requiring its administration to offer more than kind words and symbolic support. We demand concrete action.
The university must take our side and defend our right to concentrate on our studies without being drawn into insecurity over our livelihoods. It must stand against an immigration policy that would widen the already existing gap between Finnish and international students. This should not be done through rooting for special privileges for academics, but by opposing state-sanctioned racism in all its forms.
The University of the Arts Helsinki, Aalto-University, Tampere University, and the University of Turku among several other educational institutions across Finland have followed our actions. Whilst these institutions have organized primarily in an autonomous fashion, the constant collaboration and communication between them has allowed the formation of a nation-wide movement of "Students against cuts" (Opiskelijat leikkauksia vastaan).
Despite our demands centering on the rights of all students, this is also a call for solidarity among other groups, including: pensioners, unemployed people, refugees, undocumented people, and disabled people, and others dispossessed by austerity politics. Us students, Finnish and international alike, are merely a fraction of those whose lives are shaken by increased precarization and austerity. Further, we must remember our privilege as individuals with access to higher educational institutions, and platforms they provide for having our voices heard, and together with others stitch together fragmented groups into a united front.
In light of that, it is pathetic that the media commentators have focused on de-legitimizing our movement by arguing that students are a privileged group who should either work more or increase their student loans during their studies. It has been claimed, that we are striving to depict ourselves as part of more disadvantaged groups while we will be the ones to end up in high-paid employment.
As a response to this critique, it is essential to remember that not everyone has the opportunity to work while studying. Students have different resources and life situations – some have small children to care for, some endure mental health issues, others still already work along their full-time studies. Further, student loans are already averaging over 20,000 euros and are expected to rise, all the while it is not promised that higher education will guarantee employment or financial well-being in the precarious future. So, we should not get discouraged by media misrepresentations but bravely stand for our rights in solidarity with others.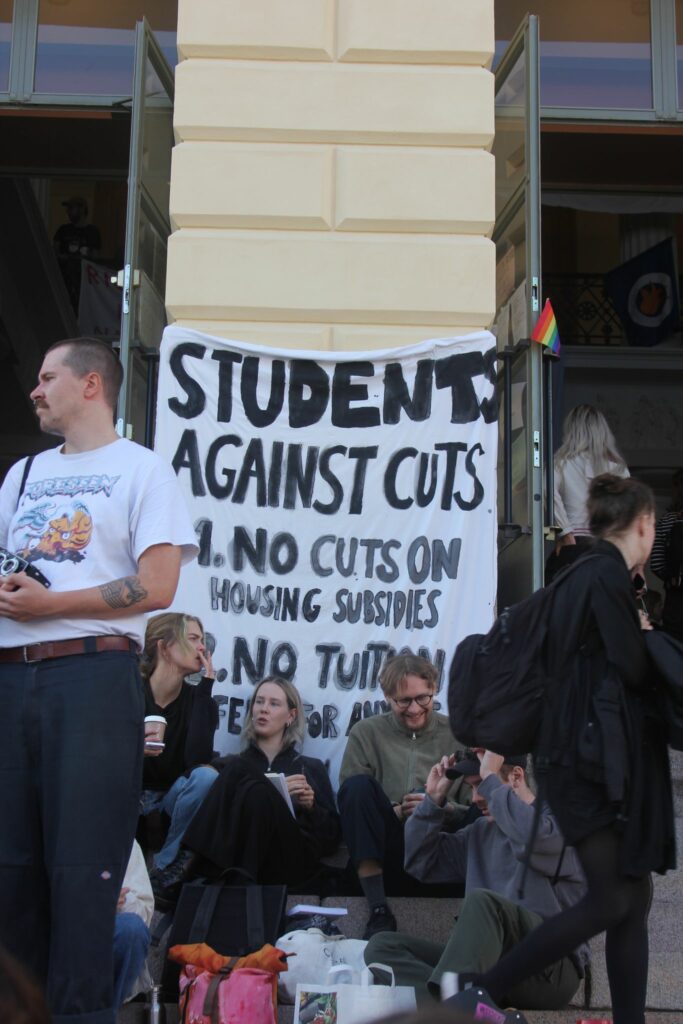 Building a Unified Front
The victory of Orpo's Government received widespread public backlash, and people have risen to protest on the streets. Many have come to realize that the Government's primary plan is to increase inequality and concentrate economic and political power in the hands of the few, despite their decisive attempts to hide this with concerns about the fiscal sustainability gap. This strategy, also known as debt populism, not only ignores alternative policy-frameworks proposing socially just fiscal adjustment, but also fails to recognise the "hierarchies and asymmetric relations that are embedded within the international monetary system" itself. Nor do these frameworks recognise the desperate need for climate justice, which requires debt forgiveness for countries in the Global South.
When reacting to the newly established government, we should not forget the longstanding difficulties to form solidarity within the working class. Historically, white working class movements and trade unions have attacked what is oftentimes termed "identity politics," referring to the social struggles of Black and Brown people, migrants, queer people and feminists. These movements, it is claimed, undermine the project of a unified class struggle. Instead, we argue, the struggles of historically marginalized and oppressed people should be seen as standing up for equity, love, care, mutual aid, and solidarity within and outside the working class. There can be unity in difference. 
In failing to acknowledge the gendered and racialized nature of labor markets and organizing around the default experience of the white male, trade unions and working class movements have increasingly adopted a politics of color-blindness. In doing so, such movements support the rhetoric of "white-identity" politics, where white workers are depicted as the main losers of neoliberal globalization. At the same time, such racist rhetoric views women, migrants, and other dispossessed people as allegedly receiving more privileges and 'cutting the line.' All the while white supremacy, settler colonialism, heteropatriarchy, capitalist exploitation, border imperialism, and neo-colonial domination go unchallenged.
In Finland too, migrants are predominantly represented as the welfare state's beneficiaries rather than exploitable workers without whom it would cease to exist. This is outrageous when we consider the fact that racialized people in Finland have been systematically excluded from the security of the welfare state. Ironically, the majority population is only now waking up when their living standards are being threatened, whereas, for migrants and refugees, precarity has been a persistent shadow in their lives.
The unwillingness to address racial dehumanization and the inextricable role it plays in dividing and organizing labor and welfare, demonstrates how national narratives in Finland continue to be characterized by colonial amnesia and "white innocence," yet alongside these phenomena explicitly and unapologetically racist rhetoric is increasingly being mainstreamed by the rise of right-wing extremism. Liberal "color-blind" racism fertilizes the soil from which more extreme forms of right-wing racism can grow. Racism, in all its forms, legitimizes austerity measures from which migrants, racialized people and ethnic minorities have borne the heaviest burden. State-sanctioned racism, Finnish settler-colonialism of Sami people, and neoliberal austerity politics are co-constitutive, and ought to be forcefully opposed on all fronts, including within academia. Racism operates to organize, differentiate, and naturalize social divisions between different forms of labor and legitimize unequal access to social security, fragmenting the potential of solidarity within a diverse working class formation. Attempting to stitch these fragments together is a crucial task for today's social movements.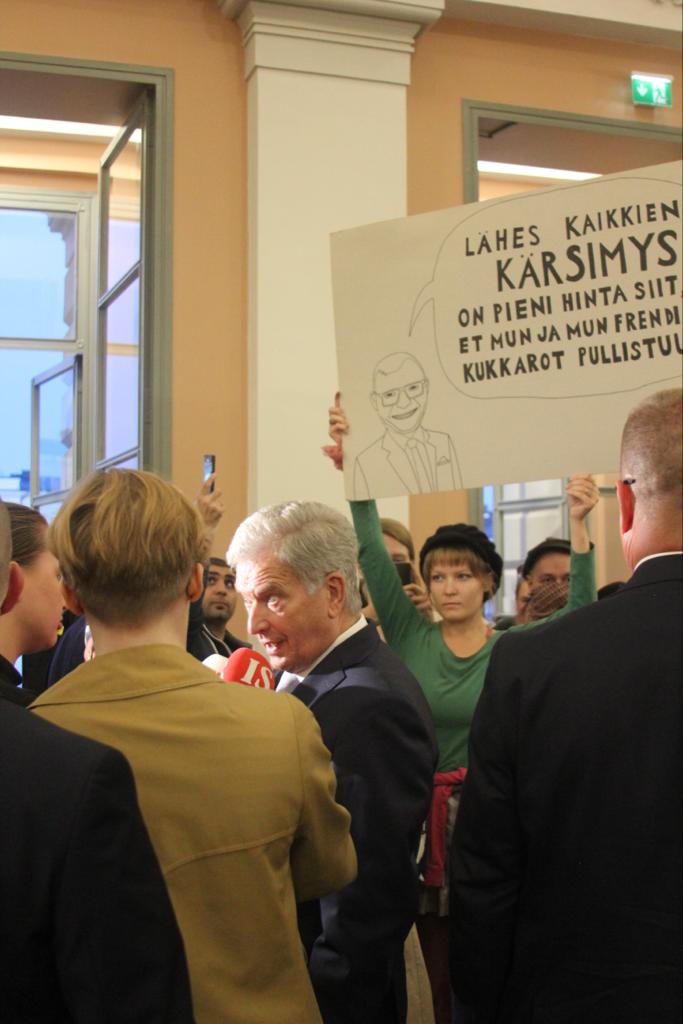 Toward an anti-colonial praxis
"Marginality as much more than a site of deprivation … it is also the site of radical possibility, a space of resistance" — Bell Hooks
Our specific demands are addressed to the University of Helsinki, which is not an innocent bystander. We also argue that it's crucial to think through struggles within and against the neoliberal university through an anti-colonial and decolonial lens. From these perspectives, it becomes apparent that the neoliberalisation of academia is merely the latest phase in what is a long history of suppressing, controlling, and excluding knowledge production emerging from outside of academia. As African-American studies scholar Dylan Rodriguez has argued, "The academy is a carceral regime," in that "it's an arrangement of power and violence that colonizes, disciplines, and effectively incarcerates knowledge, epistemology, imagination, and archive."
Academia has historically functioned to control "epistemological possibilities" and police knowledge, to reproduce and maintain the dominance of Western epistemology at the expense of Black, Indigenous, feminist and other forms of subversive knowledge production. That is, knowledge arising from "the underside of modernity" has generally been deemed illegitimate or nonscientific to reproduce and maintain hegemony. Epistemology is a key tool of hegemony, and "keeping hegemony in place is hard work, and those with an interest in maintaining order will go to great lengths to defend it."
One way to think about strategy and critique against the neoliberal university, is through Harney's and Moten's notion of "the undercommons" which signifies a location of being "in but not of the university," of finding spaces within the halls of academia from which one can undermine its reproduction. Such forms of "fugitive study" requires the creation of so-called "maroon spaces" where alternative ways of thinking, being, and organizing are made possible.
The current occupation movement in Finland provides a unique opportunity to practice "being in but not of" the university. Speakers have come from outside and within the university to hold teach-ins, educational forums have been organized, and normative academic knowledge production has been disrupted by employing participatory and action-oriented formats. Coming together, caring for one another and organizing horizontally is an alternative way of being, which gives inspiration for further prefigurative politics.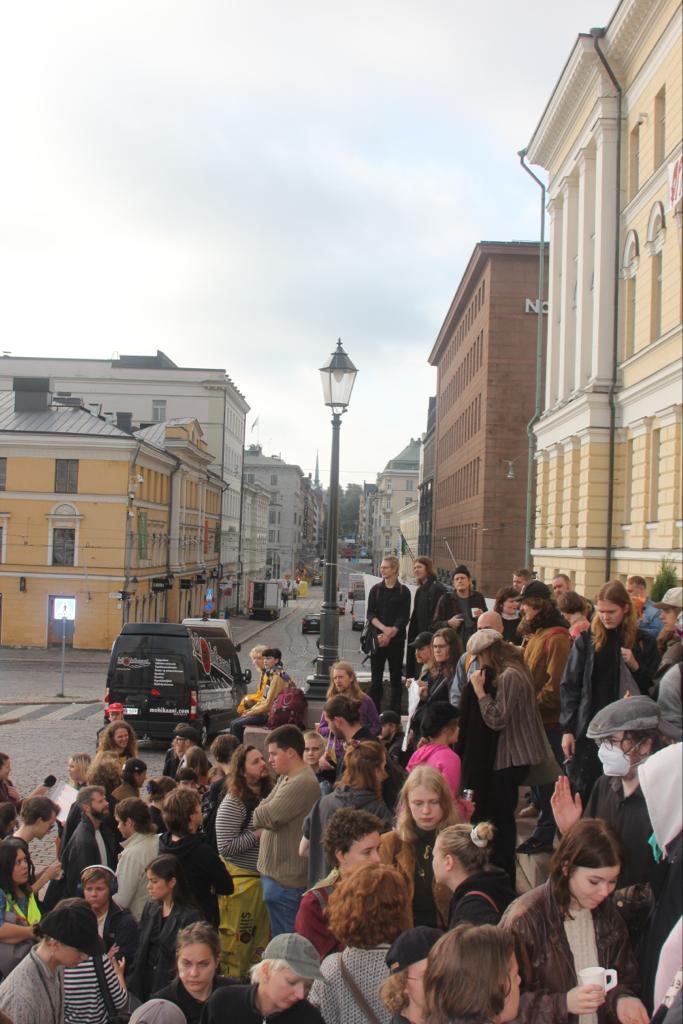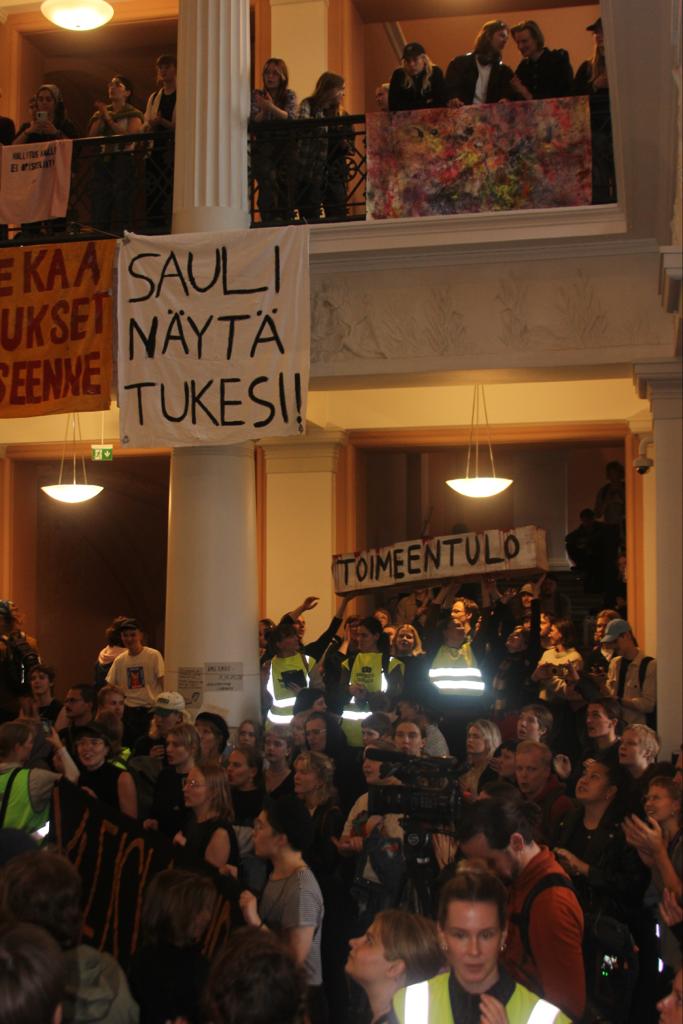 Conclusion
Failing to act in solidarity with dispossessed groups means accepting the normalization and legitimization of right-wing politics. Transformative and reparative class politics requires us to recognize that neoliberalism reproduces itself through various forms of difference-making. We must continue to mobilize in a manner that takes seriously the political demands of the multiple groups differently impacted by austerity politics and state sanctioned racism. Considering that the neoliberal university reproduces the hegemony of Western epistemology, we call for those mobilizing from within the university to strive for anti-capitalist, anti-racist, anti-colonial and anti-cis-heteropatriachal practice.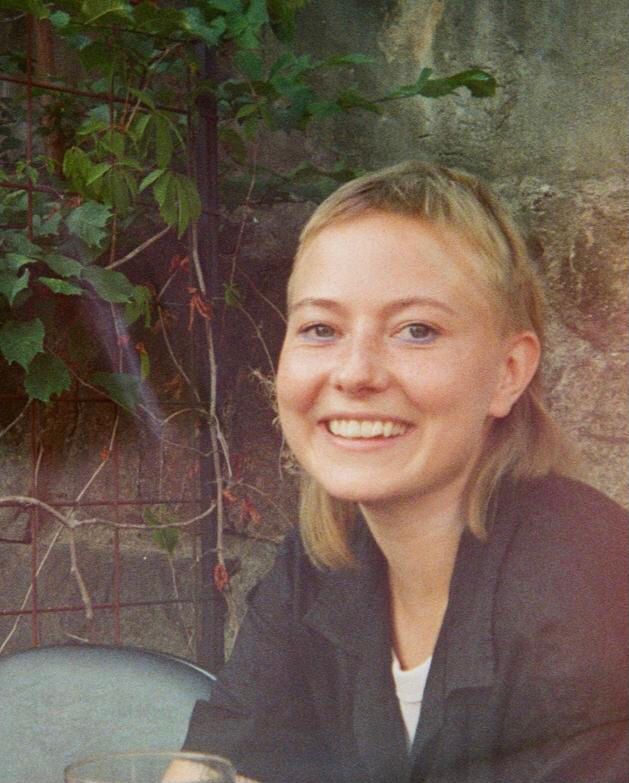 Uurika Sofia Laine is a master's student in sociology at the University of Helsinki. Her master's thesis examines un/employed 'immigrant' women's economic practices that exist alongside and in the margins of capitalist production in times of increasing precarity and austerity. She is active in the network of migration activists and climate justice movement in Finland.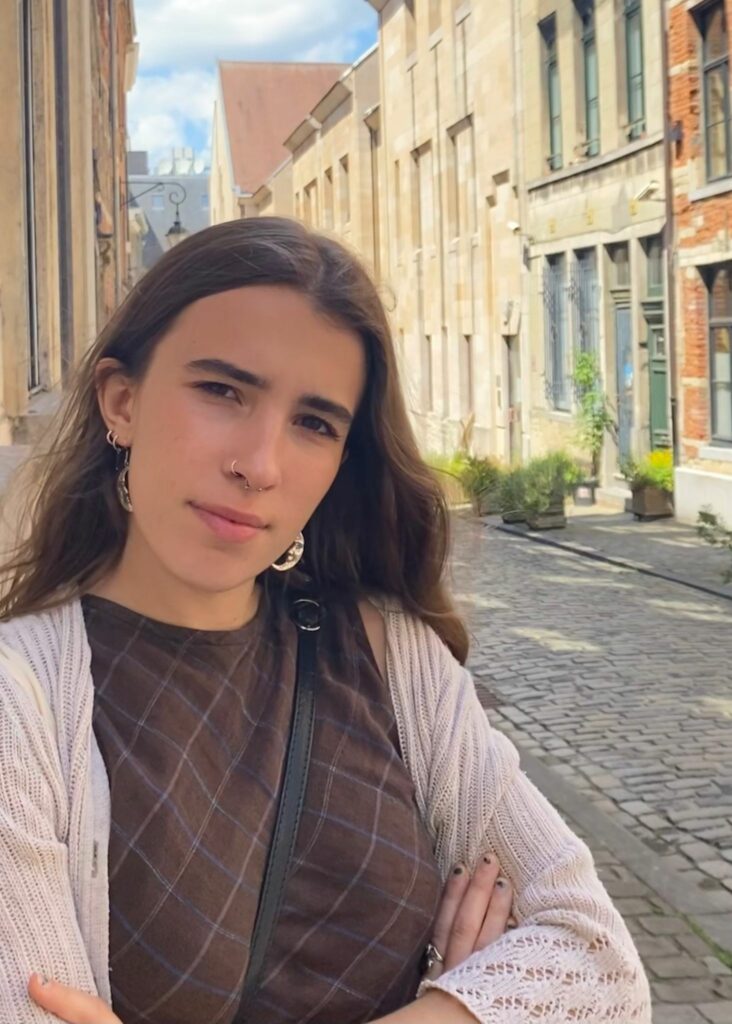 Emma Grillo Kajava is a master's student in sociology at the University of Helsinki. Her master's thesis explores affective dimensions of precarity experienced by Finnish youth in the racialized and gendered labor market. She is active in anti-racist action within the Finnish climate justice movement.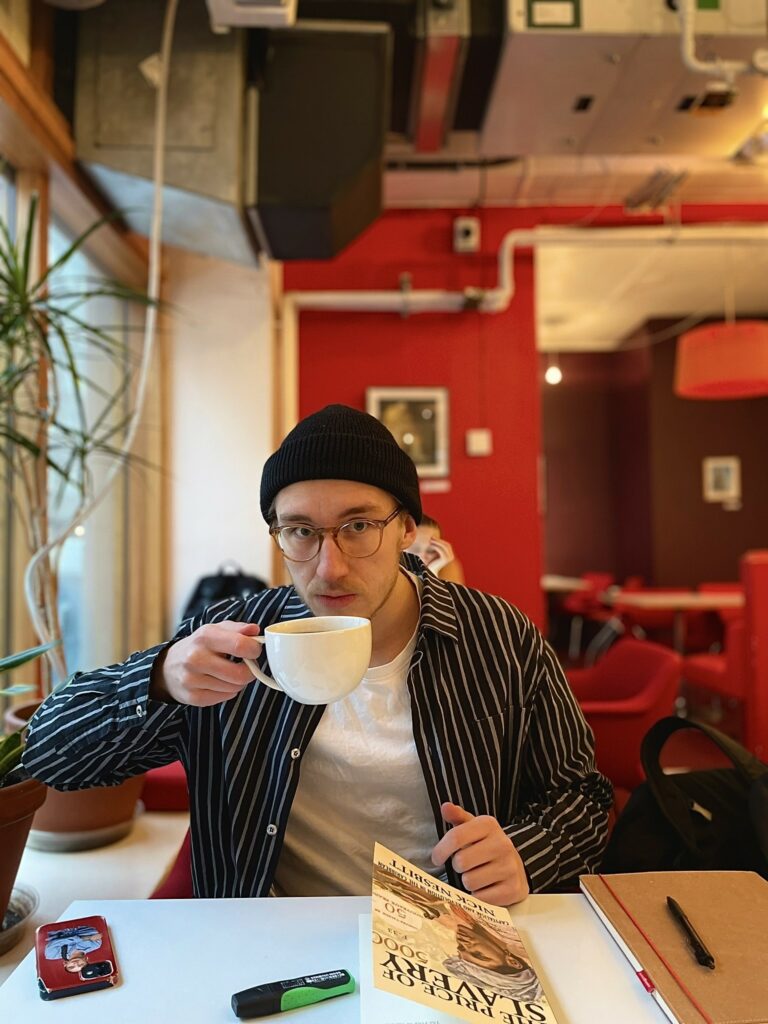 Onni Ahvonen is a PhD candidate in the Doctoral Programme of Political, Societal and Regional Changes at the faculty of Social Sciences in the University of Helsinki. His doctoral research focuses on the intellectual history of the Caribbean Black Radical tradition, analysing how Afro-Caribbean intellectuals engaged with Marxist theory between the 1960s and the 1980s.