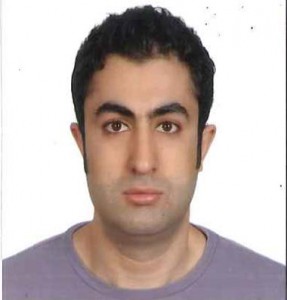 The 1980 military coup introduced neoliberalism to Turkey in the most assertive way. The spirit of the coup was crystallized in the words of leading businessman Halit Narin: "Up until now, we cried and the workers laughed. Now, it is our turn. We will laugh, and they will cry". Halit Narin's words proved quite accurate. Following the coup, the condition of the working class changed dramatically. Leading unions were shut down; labor law was amended to the detriment of the working classes. These measures made unionization quite difficult for workers in Turkey. Today, Turkey probably has the worst working conditions for labor among the OECD countries. In 2012, the rate of unionization stood at a mere 4.5%., the lowest among the OECD countries.
Neoliberal policies started by the coup-makers and continued under successive governments took a new peak with the ascendance of the Erdoğan government in Turkey. Below is a table showing trade union density in Turkey between 1999 and 2012.
                   Source: OECD
Unionization rates in Turkey were well above 30% before 1980. The military coup had a major negative influence on organized labor, causing a drop from above 30% to around 10%. However, the Erdogan government took this fight against organized labor to a new level. Please, note the steep drop in trade union density in Turkey after 2002, the year when Erdoğan's Justice and Development Party (AKP) won the elections.
Since coming to power, the Erdogan government has been very successful at privatizing state enterprises. The mines of Turkey are not an exception. The state did stipulate numerous conditions, but none to the benefit of workers. For example, it reserved for itself the price to purchase coal at a 'special price'. Such terms forced profit-driven firms to suppress production costs while increasing the volume of production. In the absence of proper unions, firms were able to pass on the costs to workers. Workers worked extra hours without getting paid while their safety conditions were undermined. They were reduced to the state of modern slaves by their employers.
This new reality was going to cause a major disaster sooner or later. On 13 May 2014, an underground fire in one of the biggest mines of Soma (a medium-sized town in the West of Anatolia) caused the death of hundreds of miners. Officials state the death toll at 301 people. However, locals, miners surviving the accident, and journalists are quite skeptical of this number. They believe that the state underreported the number of death in order to contain public upheaval.
The most tragic part of this accident is the fact that the state officials and the mine administration could have been easily prevented. For example, it has been revealed that small fires were reported in the mine a couple of weeks before the major fire. Again, newspapers wrote that gas masks that could have saved dozens of life were useless in this accident since the firms did not change gas masks regularly. Therefore, gas masks in this mine were obsolete. However, the state official who should have warned the mine company of such deficiencies simply ignored these facts. Here, I should note that many claimed the pre-existing links between the mine owners and the government prevented the state officials doing their job of regulating the mine in Soma. Below is a report I wrote after one of my visits to Soma. Some parts of this report are omitted since they are not relevant to this short article.
The Soma mine disaster affected lots of families residing in different towns around the district. As far as we could learn there were families in Balıkesir/ City Center, Balıkesir/ Savaştepe, Manisa/Kırkağaç, Manisa/Soma, İzmir/ Kınık and Zonguldak who lost their husbands, sons, or brothers. Therefore, this event should not be seen as an isolated incident, but a disaster that will have long-lasting effects in its wider region as well.
We arrived in Balıkesir on Saturday and we directly headed to Savaştepe (a small town), which lost more than thirty miners in the accident.  One hour after we came to Savaştepe, we joined a meeting of deceased miners' relatives in Savaştepe Miners Association. In this meeting, we talked to several families and had the chance to learn what they were going through at first hand. After this meeting, we visited several miner families. Furthermore, we went to Soma and Kırkağaç on the same day. Below is a list of our suggestions and observations. By no means is the following list exhaustive:
1)      Legal counseling: I think this is the most important problem in the region. Families are confused, misinformed, scared, and in need of immediate help. For example, an old lady who lost her son-in-law was asking a local religious authority whether taking compensation from the company is halal. The religious scholar had a difficult time convincing her that it is not a sin to sue the company for compensation.
Another family was explaining that they did not sue the firm because they were afraid that they would get nothing if they sued the mine company. This is why they preferred to wait. We tried to explain to the family that the company will in no way approach them unless they go to the court as soon as possible.
Under these circumstances, legal aid seems to be one of the urgent matters. There are two ways of securing it:
a) We can make sure that families are put in touch with professional, honest lawyers. Currently, there is a flood of lawyers in the region. Some are sharks who try to convince families to go to court with them. Of course, they will get considerable sums in return. Some other lawyers, we have been told, are in contact with the employers as well and their major goal is to convince families to settle for less when they could get more. Obviously, families are not aware of the true intentions of these so-called lawyers.
b) We can also arrange 1-day sessions where an expert on labor law visits each town and informs families about the procedures, their rights, and the steps they need to take. I can make the necessary arrangements if we can find an expert who is willing to come to the region with us.
2)      Monetary Aid: Some of these people are not in need of direct monetary aid. Not anymore. For example, one family stated that 'money and goods are pouring in upon us'. However, other families simply did not receive the same amount. Thanks to my colleague Başak's efforts, we were able to meet one of these families in Manisa/ Kırkağaç. The family explained that all they got so far is the pension given to their daughter-in-law after their son was killed in the mines.
According to a report prepared by a prominent civil society organization, Alawite families in Kınık complain of the state's lack of concern for their material and immaterial needs (the Alawites are a sizable Shia Muslim minority in a predominantly Suni Turkey). As a matter of fact, I fear that Alawite families in the region may be victims of systematic discrimination in the distribution of aid. In order to verify this fear, we need to collect more data, however. In my next visit to Soma, I intend to go to Kınık to understand the situation in this town.
It may be a good idea to identify families in need of aid and provide them with monetary aid directly rather than delegating it to this or that organization. . In fact, this is what we tried to do, and what I will be doing next time I go to the region. Having said that, monetary aid is useful only for immediate relief. In the longer term, it is neither sustainable nor preferable.
3)      Children: Most of the young children we saw did not seem to understand fully what was happening around them. People come; they show them affection; they give them presents; and they go. This is not a healthy situation. Just to give an example that shows the gravity of the situation, one of the young kids of a deceased miner patted my pockets and asked if I had brought anything for him. There were fancy toys and bicycles in front of some of these families' homes. These are things that they probably will not be able to afford in the future. I personally think families should be warned regarding this issue. Instead,
a) These kids should be given the opportunity to attain quality education since it is the only viable option for the mobility of these young people.
b) Private universities have announced full scholarships to the children of deceased Soma miners. However, the youths we met did not know about this opportunity. For example, we met two young people on our first day in Savaştepe who thought only two universities provided such scholarships. To this end, for the last two days, I tried to contact young people who entered the university exams this year. Today or tomorrow, I will have the phone numbers of those children who got sufficient scores in the LYS to enroll at Koç University. Hopefully, some children were able to achieve this. Please remember that these people entered the exam a couple of weeks after their fathers died.
c) For younger children, I must admit the task is more cumbersome. I insist that Prof. Nazlı Baydar's head-start idea is still very important. In fact, from a third party, we have already acquired a considerable amount of money to use for that purpose. If we can double the amount in the fund that we have now, I think there is a good chance that it might work. However, for that to be realized, we need to go to Soma with experts on child development and determine the best location for such a facility. We also need to find out if we can train local women as teachers. Arranging shuttles for kids and acquiring toys are some of the details that I can think of for the time being. However, right now, our major difficulty is to involve more people in such an endeavor. I will make plans for such a future visit if volunteers among us write back to me at osahin@ku.edu.tr.
d) In mid-August, I plan to go to the Soma region again. I hope that next time, we will have a clear agenda and a larger team. Below there are two tables that might interest you.
Please find two tables showing the number of children who lost their fathers in the mine disaster[1].
Deceased Miners' Children (Only in Soma)

Babies

19

Pre-School Age

20

Primary and Secondary School Age

66

High School

27

University

4

Age unknown

16

Adults

6

Total

158
Deceased Miners' Children (Only in Kınık)

Pre-School Age

3

Primary and Secondary School Age

27

High School

6

University

–

Age unknown

26

Adults

4

Total

66
---
[1] Data retrieved from the ÇYDD's Soma report.