Four men lie dead before me tonight. Their faces are pixelated on my screen. There is blood on their garments, on their skin, on the parched soil where their corpses are dumped. Their mouths open in a moment of silence, and there are boots in a corner.
Twenty years ago in March 2003, our cries were lost in a cacophony of imperial bedlam, our bodies crushed beneath the hoofs of America's war machine as it galloped its way to the familiar gates of Iraq – where it dwells today.
Twenty years on, the Security Media Cell boasts the killing of "four members of the terrorist mobs of Daesh [ISIS]" in the desert of Anbar, dumping their corpses in social media for us to bury in our heads – where children sob deep into the night, when the specters of our dead arrive, and the dogs start barking.
When do wars end and when do aftermaths begin?
I have been waking up in the middle of the night, startled, begging a pair of hands rummaging hysterically through my grave to put everything back in its place. I need to sleep, to rest in peace like the living. I wander the streets of dream, where widows line up the sidewalks of Baghdad. In black `Abayas, they rock their heads back and forth, weeping, singing an old lamentation, a lullaby for the dead:
Delilul ya al walad ya ibni delilul (Sleep, oh son, sleep)
`Adwak `alil w sakin il choul (may your enemies be sick, faraway in a barren land)
I must be hallucinating.
A former Washington Post bureau chief in Baghdad is adamant (because foreign reporters tend to know better) that the city is thriving. Even though a few months ago Muqtada al-Sadr's militia clashed with their "democratic" partners on the streets of Karradat Maryam over the spoils of Iraq's lucrative abnormal state, "Iraq is more peaceful and prosperous than at any time in the last two generations."
President Abdul Latif Rashid, who ascended his way in politics through the unwritten rules a U.S. made "democracy" that functions with people's exclusion, concurs. He tells Associated Press reporters that "peace and security is all over the country."
Eli Lake, another expert, believes "Iraq is better off today than it was 20 years ago." Former Premier Mustafa al-Kadhimi, best known for safeguarding the Ba`ath archives with warmonger Kanan Makiya during the occupation, said in a recent interview that around $600 billion of Iraq's wealth were plundered since "America helped us to get rid of Saddam Hussein." But Lake insists that "while corruption is the most significant challenge to Iraq today, that in and of itself is a testament to the progress the country has made in the past 20 years."
This is how our generational agony is trivialized. Who tells the story of Iraq? The victims and the survivors, or the tourist reporters and the rulers enthroned by unpunished war criminals from Downing Street and the Beltway?
Iraq is progressing, but in a Benjaminian sense, leaving a trail of blood behind. On TV I see my country shrouded, limping its way towards its tomb as treacherous hands slid daggers in its side. Those who bathed in our blood since 2003 wait in the distance, grinning. For Iraq, for each one of us, they have dug the pits.
In Theses on the Philosophy of History, Walter Benjamin reads Paul Klee's "Angelus Novus". The storm that is "progress" propels him towards a future to which his back is turned. His eyes are arrested by a catastrophe in his yesterday that "keeps piling up wreckage upon wreckage and hurls it in front of his feet" until the debris before him "grows skyward."[i]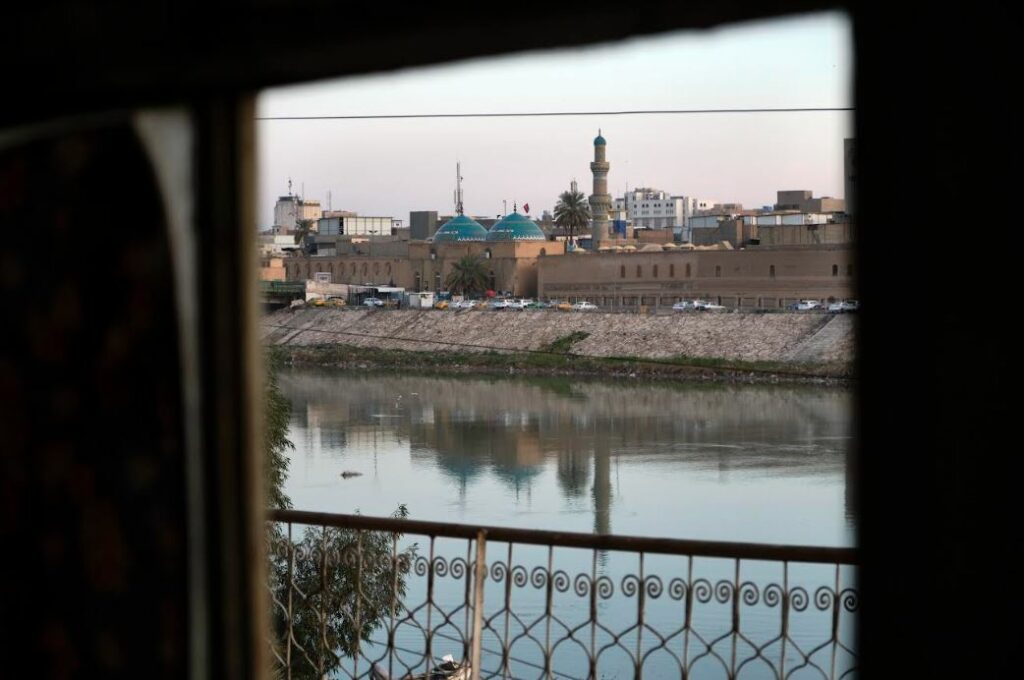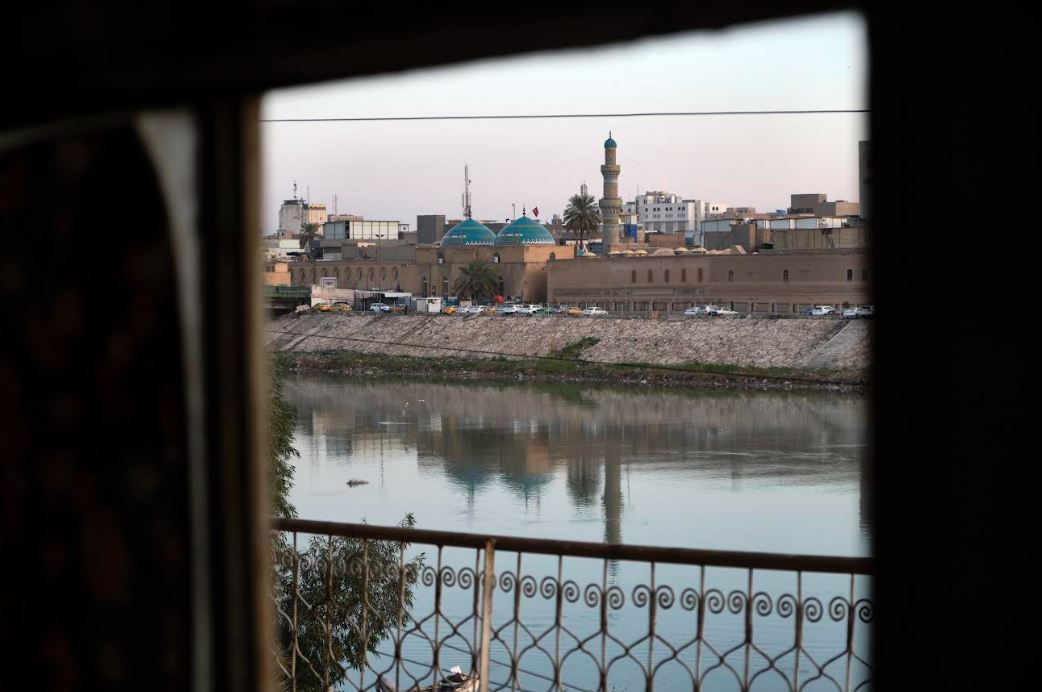 America's war against Iraq was not a single explosion in time that happened in a distant then. It is here, with us – we can still hear the sirens. Rather than aftermath(s), the war has afterlives embroidered with ours in a canvas dripping blood as we speak: between March 1st and 12th, 35 civilian deaths were recorded by Iraq Body Count. No comparison, of course, with the digits of our unnamed dead from 2006. Nevertheless, the burial of Iraqi lives in overcrowded cemeteries, casualty statistics and the cellar of limbo continues.
The mayhem includes drone strikes in Sinjar, a devastated town of a Yazidi community massacred and enslaved by the Islamic State as a military hollowed out by corruption scandalously surrendered territory in 2014. Nouri al-Maliki, a rehabilitated politician yet to be held to account for his term's lethal failure, was Prime Minister.
"I cannot sleep at night, a thousand ghosts scream inside my head," a friend of mine from Sinjar, who opened his eyes on the doom of war, tells me on the phone. Numbers form the International Organization for Migration (IOM) tell us hundreds of thousands of Iraqis languish in displacement, on the periphery of life. I think of them tonight, of their absence from the headlines.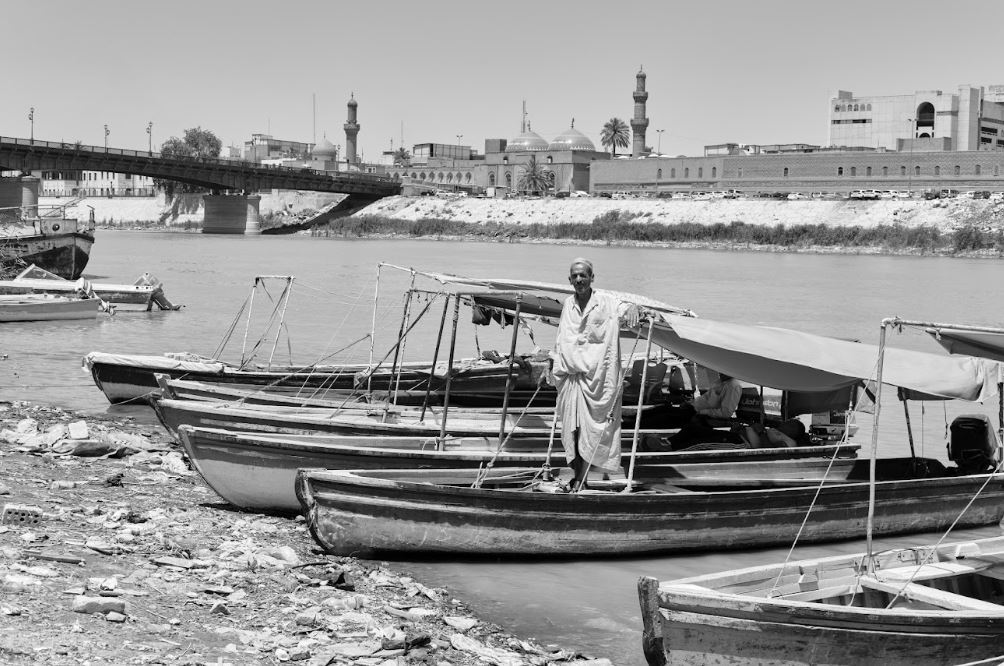 Iraq has become an unlivable wasteland, but those who sound the alarm in the hope of rescuing the future from an expected doom are punished. Environmentalist Jassim al-Asadi, Human Rights Watch (HRW) says, was recently abducted, tortured and released without the public knowing of the perpetrators' identity. The normalization of today's situation comfortably ignores the terror to which Iraqis are subjected. Aqil al-Nasiri, an academic in the southern city of Nasiriyah, was reportedly assassinated a few days ago by gunmen outside his residence. In al-Muqdadiyah and other villages in the eastern Diyala province, civilians continue to perish in incessant security breaches as offerings on the altar of democracy.
In January, Iraq hosted the Arabian Gulf Cup on the ruins of the port-city of Basra, where a child is probably dying of cancer as you read this line, as oil is being pumped to feed astronomical yearly budgets for sacking. Ahead of the final game between Iraq and Oman, local fans perished in a stampede outside the stadium. One columnist presented an expected diagnosis: "Poor crowd control, awful security protocols and mismanagement resulted in the fatal chaos." Their deaths are now forgotten.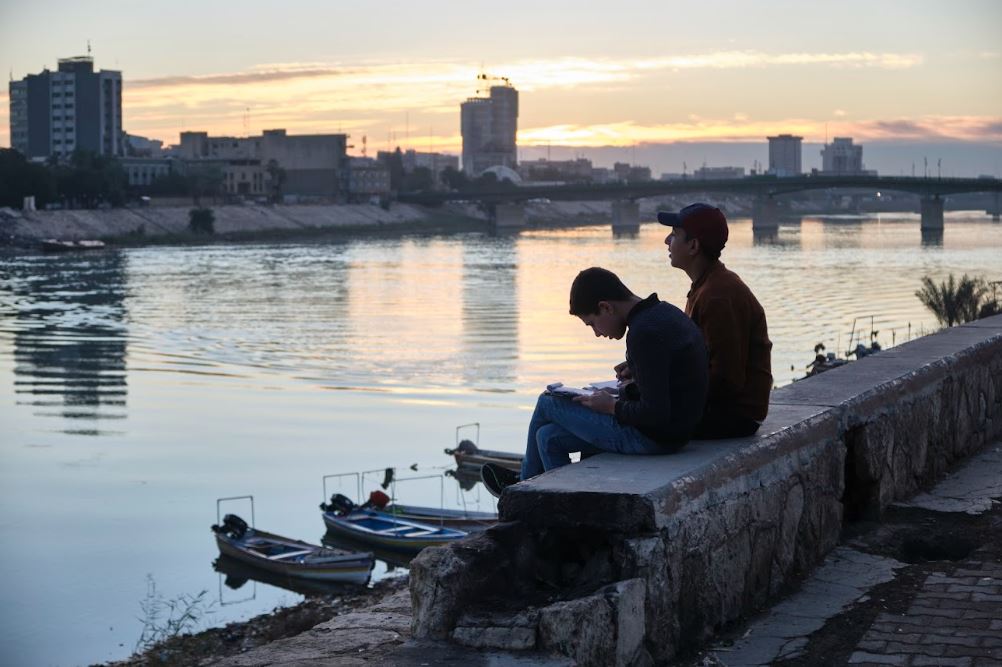 In the stands before kickoff, Iraqi supporters unfurled a giant portrait of Omar Saadoun, a young protester shot dead during the October Uprising of 2019 in Nasiriyah. Saadoun smiled in death to the 65,000 spectators inside the Palm Trunk Stadium: "In each burdened heart I left a memory," read a line beneath his face from the legendary late poet `Aryan al-Sayid Khalaf.
Tonight, here in my rented apartment faraway in Virginia, I listen to `Aryan elegizing Iraq a few months into the occupation:
Here, a notebook
Here, a pigeon
Here, a braid in the chopped off palm of a child
The screams of women dying in the wind
Over a corpse in a stray dog's jaws
Doomsday is upon us… death hovers over our heads
The audience erupts, clapping, and another bombing hits nearby. They chant an old communist slogan in defiance of death: "We shall march to what we desire; a free homeland and a happy people!"
Neither Iraq is free nor its people are happy today, I think to myself. The chants retreat to the back of my head.
Saadoun was murdered along with hundreds of young revolutionaries for demanding a "homeland." In November 2022, an HRW report detailed how "legal accountability efforts have been woefully inadequate." Dozens of thousands were injured by the many cutthroats of a system-in-violation of popular will, one erected under occupation and blessed even by the Iraqi Communist Party (ICP) who, despite opposing the invasion, joined the "Governing Council in Iraq under Paul Bremer in July 2003." Porous in the definition of Benjamin and Asja Lacis, embedded with political and armed factions beholden to the mullahs of Tehran, the reigning (dis)order today has no legitimacy in the eyes of the millions it claims to represent.[ii]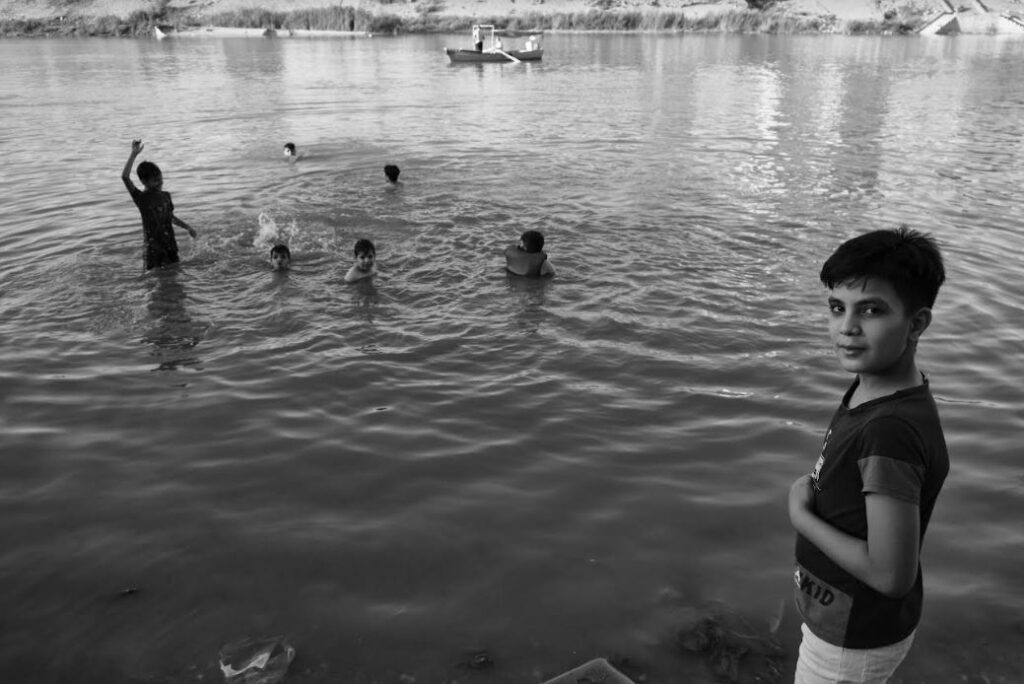 Long before today's crooks pillaged the coffers, the invasion and occupation of barbaria opened the door for many Americans to capitalize on a catastrophe economy. A comfortable explanation for Operation Iraqi Freedom puts neoconservatives in the crosshairs. But in the Beltway, voting in favor of the war was necessary for Democrats keen on guaranteeing career advancement. As Michael MacDonald writes:
Perhaps because no Democrat who had opposed Gulf War I had been placed on the national ticket in the three intervening elections, every Democrat who voted on the question in the House or Senate and who would go on to run for the presidential nomination in 2004 or 2008— Christopher Dodd, Biden, Clinton, Kerry, Edwards, Gephardt, and Lieberman—voted in favor of authorization in October 2002.[iii]
Without the promise of oil, the white man would not have felt an urge to emancipate Iraqis. As the US Empire grew vulnerable to oil shocks in a tightening market, Raymond Hinnebusch writes that Iraq, the now forgotten theater of operations, "began to be seen as a solution":
It had the world's second largest reserves and very low production costs; but as long as Saddam Hussein was in power, it could not be used for US benefit; seizure of Iraq's oil would give Washington a strategic lever for controlling the oil market and enhance US structural power over its economic competitors in Europe and Asia and its emerging global rival, China.[iv]
After blasting my country "with every shock weapon short of a nuclear bomb," Naomi Klein shows how America's grunts, on the hunt for comfortable chairs and souvenirs, gnawed at the capital's international airport like termites, leaving behind a damage worth $100 million to Iraq's national airline.[v] The Orientalist mindset in America's newsrooms focuses on the looting of Iraqi institutions and museums by the starved masses crawling out of sanctions and dictatorship into the arms of occupation under "liberatory" bombing. The ransacking of Iraq began by the Americans. Halliburton won contracts to manage military bases and run the Green Zone.[vi] The privatization of the occupation would usher in a "Baghdad boom," and three years into the occupation, tens of thousands of mercenaries from around the world joined Blackwater and its ilk as millions of Iraqis were left jobless under the Coalition Provisional Authority (CPA).[vii]
Less talked about is the wound of those who are left behind. Two decades on, Iraqis continue to sink in the Aegean Sea, humiliated for unattainable visas on the sidewalks of foreign embassies that stand like fortresses in Baghdad's residential areas. Our abode has become the field where undreamed-of before paychecks and redemption await not only the pampered, but those Westerners of a peculiar past as well.
Omar Saadoun is asleep now, alone in the cold of his grave. In `Ain al-Asad airbase, millennial Americans, on an exotic trip to the desert of Anbar, spend their stint loitering around, pumping iron, devouring another KBR meal as the Empire pays their student debt back home. Shelane Etchison is probably sitting crossed-legged now, still enjoying her new position in barbaria. A fresh Harvard graduate celebrated by Fox for starting a "development job" last summer in Iraq, the incoming Ivy League tourist spent "years hunting high-value targets in places like Afghanistan and Syria." Westerners like Etchison often descend on the region like prophets to supervise overqualified locals in aid organizations barring the latter's promotion for exploitative, neocolonial expat-national dynamics. Her LinkedIn page says she joined the Office of the Prime Minster of Kurdistan as a Policy Fellow. The Kurdish leaders are so loathed that, in the words of one taxi driver who perhaps have lost relatives in Hussein's chemical attacks, they left the population in the North thinking they "have many Saddam Husseins today."
That aside, did Etchison kill anyone in places "she really does care deeply about"?
Delilul ya al walad ya ibni delilul
`Adwak `alil w sakin il choul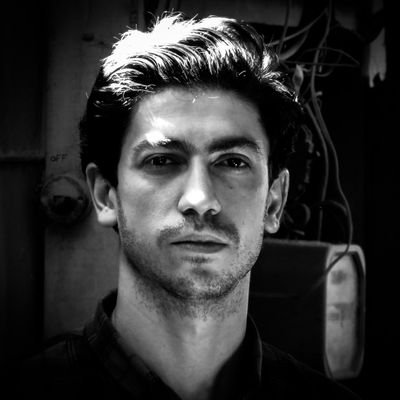 ---
[i] Walter Benjamin, Harry Zohn, and Hannah Arendt, Illuminations: Essays and Reflections (Boston ; New York: Mariner Books, Houghton Mifflin Harcourt, 2019), 201.
[ii] Walter Benjamin and Peter Demetz, Reflections: Essays, Aphorisms, Autobiographical Writings, 1st ed (New York: Harcourt Brace Jovanovich, 1978), 163–73.
[iii] Michael MacDonald, Overreach: Delusions of Regime Change in Iraq (Cambridge, Massachusetts: Harvard University Press, 2014), 143.
[iv] Raymond Aloysius Hinnebusch, The International Politics of the Middle East, 2nd edition (Manchester: Manchester university press, 2015), 259.
[v] Naomi Klein, The Shock Doctrine: The Rise of Disaster Capitalism, 1st ed (New York: Metropolitan Books/Henry Holt, 2007), 337–74.
[vi] Klein, 348.
[vii] Klein, 378.