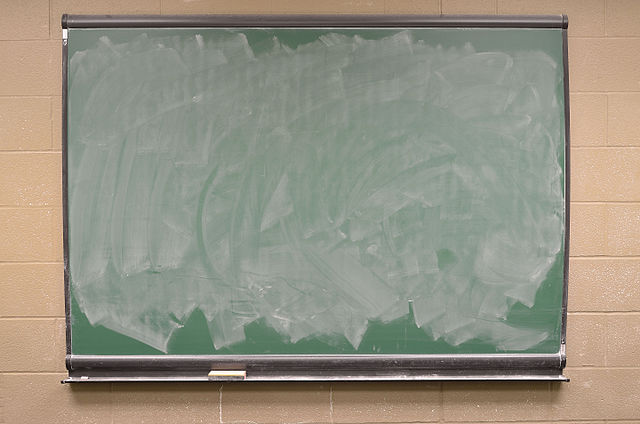 Note from LeftEast editors: We publish this article in collaboration with the regional portal Bilten, where it originally appeared in Croatian.
The correlation between educational and social inequalities in Bulgaria has long been at the center of public debate. However, rarely do we hear reform proposals beyond the existing neoliberal educational model based on competition, decentralization and financial autonomy. The rise of distance learning, about a year into the pandemic, exposes deep seated contradictions. Attempting to balance between public health and the dysfunctional distance learning methods, the government ended up transferring its responsibility towards school principals.
According to a UNICEF report in Bulgaria at least 50 000 children were left behind in remote learning in 2020 due to lack of access to internet and electronic devices. Nearly 60% of parents expect even less participation in 2021. The most vulnerable students during the pandemic, as another recent study shows, are from families with low levels of education, with low income or from minorities. The kind of electronic devices children use to access distance learning or write an essay, for example, matters greatly, too. Learning on an old smartphone in a crowded room could hardly be considered serious education, but it would tick governmental boxes.
That lockdowns and distance learning laid bare existing inequalities is hardly a surprise. The Bulgarian educational system was already regularly blamed for increasing social injustice. But how do we measure inequalities in education, how do we assess what causes them and how do we imagine what is needed to remedy them?
The results from the OECD's Programme for International Student Assessment (PISA) always make it to the headlines of Bulgarian media, provoking fierce debates and governmental promises for more reforms. According to the 2018 PISA survey, over half of 15-year-olds had low reading proficiency, with an OECD average of 77%. At the same time merely 2% of Bulgarian students scored high when the OECD average stood at 9%. In addition, data on Bulgaria routinely shows that students from economically advantaged families tend to significantly outperform those from poorer households of whom zero percent scored top in reading.
PISA measurements are based on standardized testing across contexts and disregard national curricula. They have been criticised for promoting OECD's neoliberal agenda, captured by its slogan "For a Better World Economy". PISA focuses on competition and relies on criteria such as "applicable knowledge" and functional literacy. It ignores specificities, critical thinking and fundamental sciences. What is more, in response to criticisms related to the PISA results, the Bulgarian government proposes more of the same. "The main thing that needs to happen is to transform knowledge into competences and skills, we cannot propose or think of any other reform", claimed the educational minister.
The very PISA-like language of "applicable knowledge", "excellence", "from knowledge to skills", "life-long learning", "knowledge economy" and all the rest of the neoliberal newspeak is geared towards subjugating education to short-term market interests. Bulgaria's low-cost education reflects the country's general developmental strategy, based on low wages, low taxes, and low quality jobs. Governmental efforts to cut spending for education and reducing tax burdens lead to the shocking levels of illiteracy that the government is trying to remedy with more of the same. Despite recognising the need to counter inequalities, the government keeps cutting spending on education – in 2018 it was among the lowest in the EU (3.2% of GDP with compared to the 4.7% of EU-27).
A serious limitation to PISA and similar assessments is that the correlation between the class background and students' proficiency is understood in cultural terms. The key factor seems to be not class, but "the general cultural climate in the family", measured by the number of physical books in households, as we read in one study. Similarly, the dominant debates about educational inequalities are blind for structural racism, disregarding the small number of teachers who are fluent in minority languages, the low wages or the tax system. The tendency to explain away educational inequalities in cultural, and not in economic or widely structural terms is welcomed by conservatives who can blame families for the poor performance of their kids in school.
The neoliberal reform responsibilizes both families and teachers. School staff are obliged by the government to go through countless trainings run by for-profit companies, dedicated to promoting competition, supporting "excellence", innovation and entrepreneurialism. It remains unclear how such individualistic approach may counter skyrocketing inequalities.
One aspect of the neoliberal educational reform in Bulgaria is the shifting of responsibility away from the government, and towards teachers and parents. The way the government handles the pandemic is illustrative. Last March the closing of schools was announced less than a week in advance, forcing staff to organize online education themselves, without being provided with devices, internet connection or advised on a suitable online teaching platform. As a result, some schools simply did not carry out any teaching, while others sent students emails with weekly updates. Some managed to transition, in some cases only thanks to the more tech-savvy students (often gamers), who set up online platforms and trained their teachers. That is why some schools still use communication platforms designed for gaming communication, such as Discord.
During the second wave of the pandemic last autumn, the government pushed school autonomy even further, and allowed them to decide if they would resume in-person teaching and in what form. The Ministry of Education did not even fix the length of classes – they varied from 0 to 40 minutes. Schools could decide on the public health measures (where and how to wear masks, the rules of physical distancing, etc.). The lack of centralised instructions led to endless online debates between members of staff about the efficiency of masks and the existence of COVID-19.
The confusion caused by the withdrawal of the state translated in the majority of public schools struggling to design a safe and easy to navigate learning environment, both online and face-to-face. Unlike them, elite schools, where the children of the well-off are concentrated, were able to swiftly transition to distance learning. They had adequate equipment and infrastructure both in schools and at home. Following the rapid rise of coronavirus deaths in October and the media reports of dozens of teachers dying of COVID-19, the government was forced to close down schools in November. This decision was only taken because the school system was going to close down anyway due to a high percentage of ill staff and teachers calling for strikes.
The government selectively announces contradictory conclusions on remote learning efficiency. When imposing lockdowns, Bulgaria is a top performer, but when the measures are eased, remote learning is suddenly inefficient. "Only education is more important than health, that's why we took the risk", the educational minister argued before the latest opening of schools earlier this year, as if he risked his risked his own life.
Currently some students are taught online, some offline, and some attend both online and face-to-face classes. Due to the decentralization described above, parents who are more afraid of the virus, ask schools to include their kids as online participants in the otherwise offline learning. Needless to say, such hybrid methods can be effective only if schools are properly equipped. And in most schools this is hardly the case.
Trade unions criticized the "the comfortable philosophy" of the government to transfer responsibility towards schools under the guise of decentralization and autonomy way before the current crisis. The seeming failure of the government to organise learning during the pandemic testifies to the success of the 2007 education reform.
The 2007 reform was a response to a nationwide teachers strike for wage increases. Instead of increasing funding, however, the government introduced a new public management scheme (delegated budgets, also known as "the money follows the student" system), forcing all schools to compete with each other оn the basis of the number of enrolled students. The professed aim was to give more "autonomy" to principals to deal with scarce funds and decide what costs to cut in order to increase wages. At that time critical voices, even by mainstream experts, warned that the delegated budgets may mean not only financial autonomy, but decentralization of decision-making regarding the content of teaching, and avoiding responsibilities. Which is happening today with the shift towards remote learning and the handling of the corona crisis.
The "money follows the student" principle converts children into an economic asset for schools to compete over, and parents into entitled clients who get to pick and choose which children are admitted in a certain school. Many middle-class ethnic Bulgarian families force the school to not enrol children from minorities or with disabilities. This results in segregated schools, struggling to attract staff and funding. Public funding goes mainly for wages (up to 80%), meaning only elite schools, embedded in the right networks, attract additional money via projects from private and public donors in order to improve infrastructure. Poor schools can't even buy toilet paper or soap, risking spreading not only COVID-19, but other contagious diseases. Overall, the decentralization led to closing down of dozens of schools, particularly in rural and poorer areas, and crowding others, inevitably lowering the quality for most.
Next year the new PISA results will be announced, inspiring a new round of debates on the failures of Bulgarian schooling, exacerbated by the pandemic and distance learning. But, unless the very structure of decentralization, delegated budgets, autonomy and competition is not displaced with one based on cooperation, solidarity and equal basic education for all, we are destined to end up in the vicious circle of fewer centers of "excellence" in a sea of ignorance.
By Georgi Medarov and Tania Orbova.