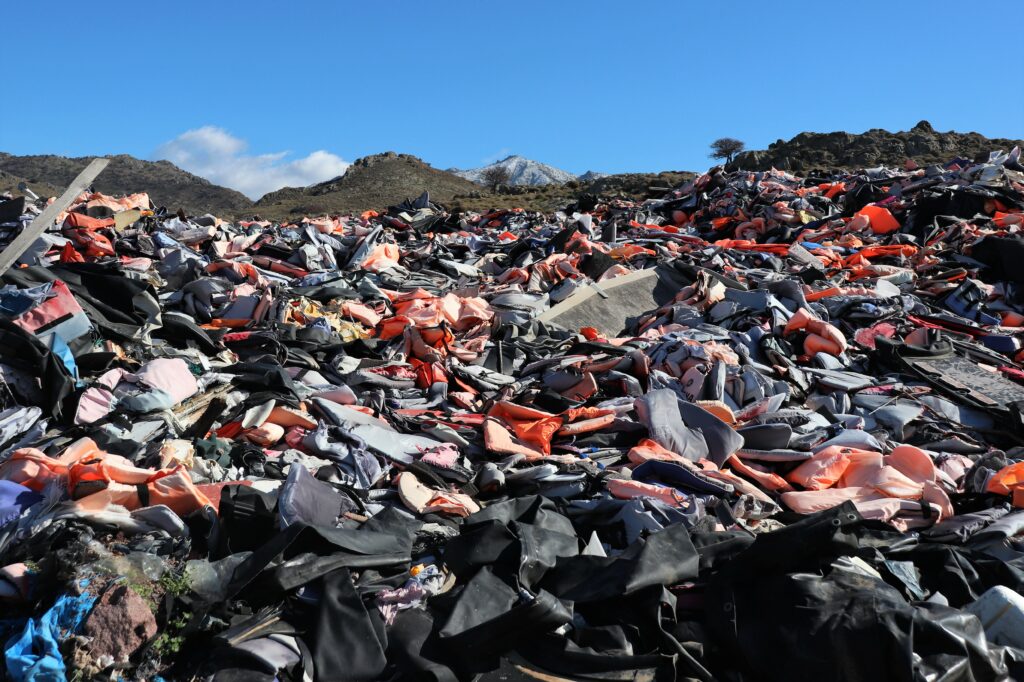 Europe is celebrating Europe Day. But is there anything to celebrate?
European countries commemorate Europe Day. On 9 May 1950, Robert Schuman, the French Minister of Foreign Affairs, presented an idea of peaceful cooperation in Europe in a declaration in which he proposed to create the European Coal and Steel Community, a predecessor organization of the European Union.
It was the trauma of World War II and the burdensome post-war legacy that induced European politicians to formulate a common goal, which in the second half of the twentieth century was the integration of European countries in an economic and political alliance; the second plan then spoke about the formation of collective European identity. However, the emergence of right-wing populism, nationalism, and new xenophobia – trends that we can observe as a response to the long summer of migration throughout Europe – indicates that the above-mentioned goal has not been achieved.
One of the institutions that handles cross-border migration within the European Union is the European Border and Coats Guard Agency (Frontex). Frontex was established in 2004 in order to support the EU Member States and the Schengen Associated Countries in patrolling their external borders. Due to what the media reported as a "migration crisis", the position of Frontex has been considerably strengthened. The Frontex budget keeps rising, and further extensions of its powers are planned as well. Frontex is expected to employ up to 10 000-strong standing corps by the year 2027.
Frontex's mandate also includes search and rescue operations within the surveillance of the EU's sea and ground borders. However, Frontex activities are increasingly problematic as it has been recently seriously accused of pushing migrants illegally out of Greece and other countries in south-eastern Europe. Several testimonies by witnesses and respected media outlets – including German Der Spiegel and British Bellingcat – substantiated claims of infringement on the right to apply for asylum in a foreign country. Pushbacks or, by contrast, intentional inactivity leading to human tragedies have become the new normal of the European border regime.
For this reason, it is a bitter irony of fate that Frontex is now considered to be one of the basic pillars of the EU project as a space of liberty, safety, and law. The even sadder paradox is that due to the anti-immigrant mood, Frontex is concomitantly reinforcing its position while becoming an ever more important player in the field of European migration policy and a co-creator of common European identity. This is, however, increasingly based on the exclusive values of citizenship, which is 'outwardly' demonstrated through the illegitimate exclusion of those 'unwanted' and 'superfluous' who we reject even before they arrive to the European continent.
The emphasis on EU safety thus becomes one of the few possible cement blocks that bring the citizens of national states together. Those beaten-up, robbed or dead as a result of the (in)activity of border guards and Frontex bear witness to how Schuman¢s post-war idea of peaceful cooperation among European countries is replaced with the self-threatening border regime of the European Union. This has resulted in Europe's present-day autoimmune crisis.
There is enough evidence for the expressions thereof. Black Book of Pushbacks is documenting hundreds of illegal pushbacks against asylum seekers by authorities on the Balkan Migration Route compiled by the watchdog organisation Border Violence Monitoring Network. The organization, according to Simon Campbell, a field coordinator for BVMN, tried to "point to a gaping hole in accountability for perpetrating authorities, including member states and EU agencies, like Frontex."
It is a well-known fact that illegitimate returns of immigrants or the intentional inactivity of responsible participants also result in the death of hundreds of migrants at the Mediterranean Sea, as we can see in the investigative work by the multi-disciplinary research group Forensic Architecture. Another tragic witness account of Frontex's most recent failure that led to the unnecessary death of more than 100 migrants at the Mediterranean Sea was submitted by Alarmphone, a hotline support for people crossing the Mediterranean Sea. "The people could have been rescued but all authorities knowingly left them to die at sea," they wrote in their declaration.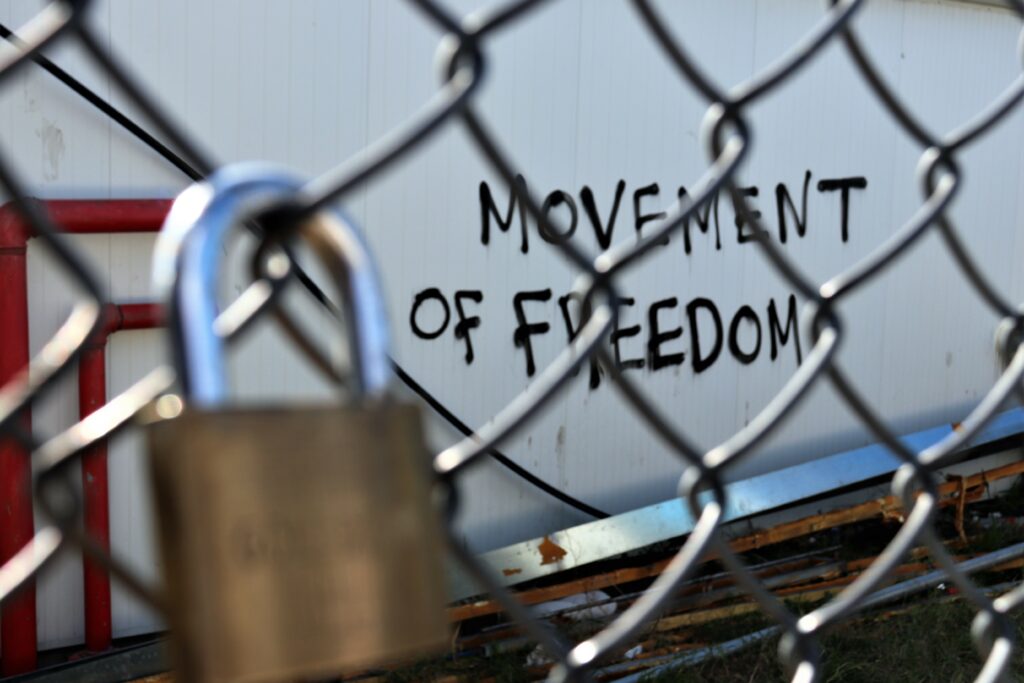 To commemorate those who we did not invite and challenge the invisibilization of border violence
Despite several serious allegations (or maybe because of them), Frontex tries to improve its image towards the public. A scandalous example includes the celebration of the coming Europe Day by a photo contest in categories such as "Cooperation with national authorities", "Frontier landscapes" and "A helping hand at the border", in order to confirm that Frontex perceives its activities as acts of solidarity in practice.
To make the absurdity even worse, Frontex's marketing team even calls on its employees and fans to take photos of unforgettable views of a patrolling boat, or of sunsets during ground operations. The efforts to get closer to people through strange poses, creative gestures, and concentrated facial expressions looking to a faraway place from where the fleets of modern barbarians come, who desert European cultural and social assets, resemble the marketing practices of political parties.
The Europe Must Act group has recently launched an alternative photo contest, so Frontex will receive, in addition to photos with "borderland landscape panoramas", also visual evidences of all kinds of violence that happens under the cover of EU protection at external European borders. The photos could be part of an alternative category called, for example, "We uninterestedly observe illegitimate pushbacks" or "We spit on your rights".
The Frontex photo contest is not only a bad joke and a struggle to camouflage the organization's own misdemeanours, but also a witness to how Schuman¢s idea about a new form of political cooperation in Europe, celebrated as Europe Day, has resulted in the autoimmune crisis of Europe. At the celebration of Europe Day, illegal actions upheld by Frontex at European borders remind us of those who we refused to invite.
Originally, Frontex was meant to ensure and oversee decent treatment of migrants at the borders. Now, the question arises: who shall guard the guard? The participation of Frontex in forcible pushbacks of migrants brings up a necessary question whether these pushbacks have not become an official practice of Europe's migration policy.
In connection with Europe Day, we might remember, in addition to the idea of economic and political integration of Europe, that the burdensome heritage of World War II was at the same time reflected in the adoption of the Convention Related to the Status of Refugees, which will celebrate its 70th anniversary in July. Asylum as such is passing away and its idea is discursively disappearing.
National states as well as the EU use geography creatively to undermine access to legal representation, human rights, and avenues to asylum. For this reason, it is necessary to move the borders of the EU Member States as well as those of non-member countries from their peripheral and marginal positions to the centre of our considerations about general expressions and consequences of state sovereignty, European policy, as well as local solidarity and its future.
Borders as geographical thresholds become highly productive when the sovereign power of a national state and the EU is combined with their cooperation in increasing the enforcement of border control that leads to violence against migrants. To make the violence more visible, we can use counter-mapping analytics which, according to Martina Tazziolli, "looks at the European space through the spatial transformations generated by migration movements". There are no other possible ways to re-think the post-war ethos of the cooperation among European countries without building Fortress Europe.
This text was written with the support of Strategy AV21, the research programme "Society in motion and public policy".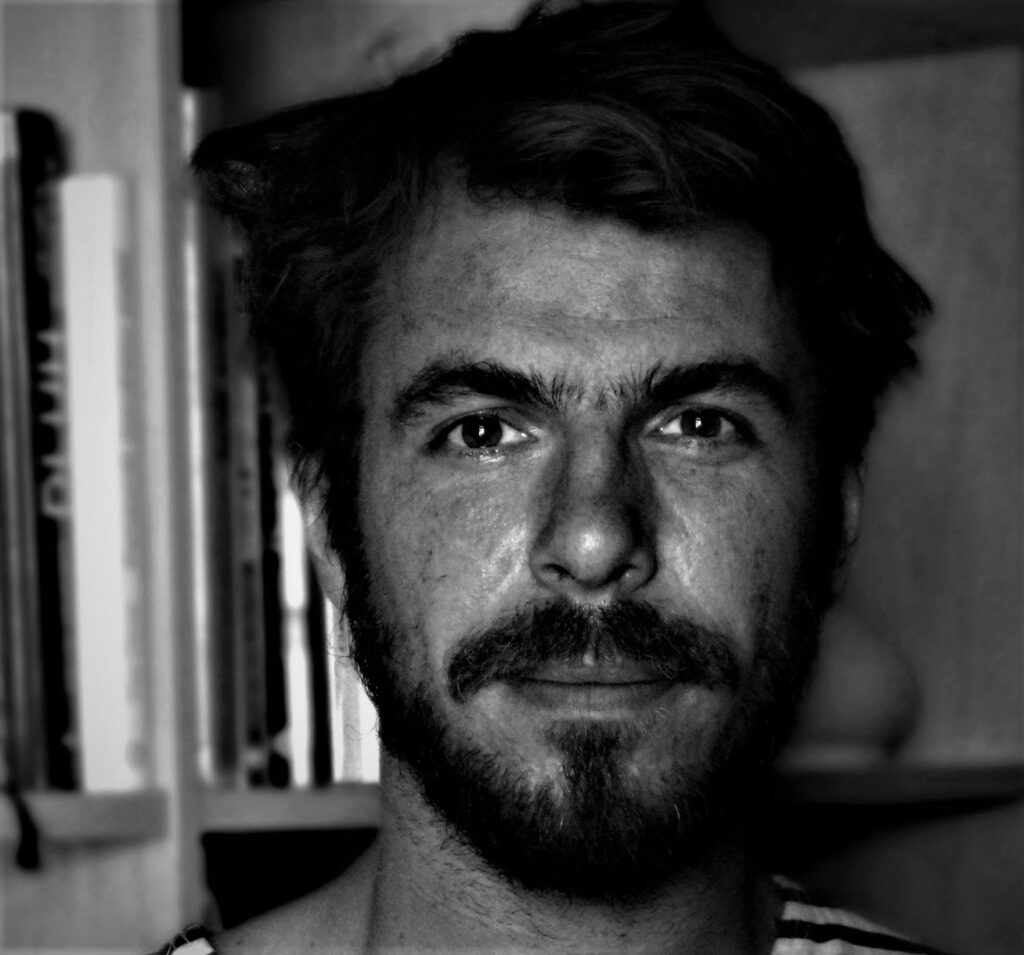 Michal Pavlásek, Ph.D. is a social anthropologist, university teacher, freelance journalist and documentarist, and research fellow at the Institute of Ethnology of the Czech Academy of Sciences. The main focus of his recent research is the search for convergences of memory and migration through memory studies (politics of memory, generational transmission of memory, historical memory), migration studies (current forced migration, politics of migration) and border studies (border enforcement in Europe).
Academia.edu profile.