This interview is on the recent waves of deportations, detentions and relocations of migrants and refugees in Turkey, the majority of whom are Syrians. This wave is accompanied by rising xenophobia, systematic harassment of and discrimation against the Syrian population in Turkey, who are blamed for the increasingly complex political and economic problems of the country. We discussed the precarious legal category of "the temporary protection status," which in part allowed for the recent shift in Turkey's official refugee/migrant policy to an explicitly national security-oriented one, as well as the repercussions of internal relocations for Syrian families who have been rebuilding their lives in Istanbul since 2011. We also discussed local efforts to build solidarity with all refugee and migrant communities in the country against the backdrop of an increasingly hostile environment, and the aspirations of the new generation of Syrians who have been growing roots in Istanbul. The interview with Yasemin Ozer was conducted by Cihan Tekay.
Note: Shortly after this interview was recorded, the governor of Istanbul extended the relocation deadline for refugees registered in other cities to from 20 August to 30 October.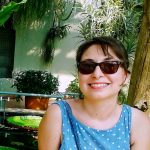 Yasemin Ozer is a PhD candidate in Cultural Anthropology at the City University of New York's Graduate Center. She is currently conducting fieldwork research on the emergent social relationships and care networks forged between Turkish citizens and Syrian refugees in Istanbul, supported by grants from the Social Science Research Council and Wenner-Gren Foundation. She has a BA in political science from Vassar College and an MA in Gender and Women's Studies in MENA from the American University in Cairo. She can be reached at yozer@gradcenter.cuny.edu.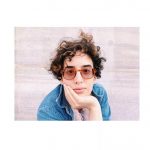 Cihan Tekay is a PhD candidate in Anthropology at The Graduate Center, City University of New York. She is writing her dissertation on the political economy of Turkey's electrical infrastructure during the early 20th century, for which she received Social Science Research Council's International Dissertation Research Fellowship. Her current research interests include the relationships between the rise of global finance, new technologies, worker's movements and novel forms of citizenship around World War I. She is currently a Graduate Fellow at the Futures Initiative, serving as the program's Institutional Leadership and Administration Specialist. Previously, she earned her BA from Hampshire College. She is a co-editor of the Turkey page at Jadaliyya. Contact her at ctekay@gradcenter.cuny.edu.

Note from LeftEast Editors: This interview is published in cooperation with Status Hour, an audio magazine which features interviews/conversations, on-the-scene reports, reviews, informed commentary and lectures held around the world on the Middle East and North Africa. Activists, journalists, scholars, and citizens feature both as guests and hosts on a variety of subjects