Dark times have fallen upon the media in Bulgaria. Meaningful journalism has been squashed. Public access to reliable progressive information is barely possible. In just a decade since its 2007 EU accession, Bulgaria has fallen on the media freedom scale from the 36th to the 111th place.
There is no diversity in media ownership. Almost all newspapers, websites and TV channels are owned by the oligarchy. The national TV and radio have been crippled by budget cuts and practically become extensions of the ruling party.
The means of subsistence of any sort of media are limited. Especially if the media is a progressive leftist website. There are no public grants to media outlets, nor sufficient advertising to allow a sustainable life.
The main left-wing website in Bulgaria, Baricada, is in danger of losing the battle against the capitalist forces and is in dire need of help to continue producing quality journalism. Created in 2016, Baricada has a growing readership and is becoming a driving power not only on the Left in Bulgaria but among workers as well. We simply cannot afford to lose them, as they are the media that places issues such as workers' rights, austerity policies and marginalization on the agenda that reaches beyond the Left circle in Bulgaria. Unfortunately, as it has been proven time and again, readership alone is not capable of fully financing media outlets. Thus, we need your help!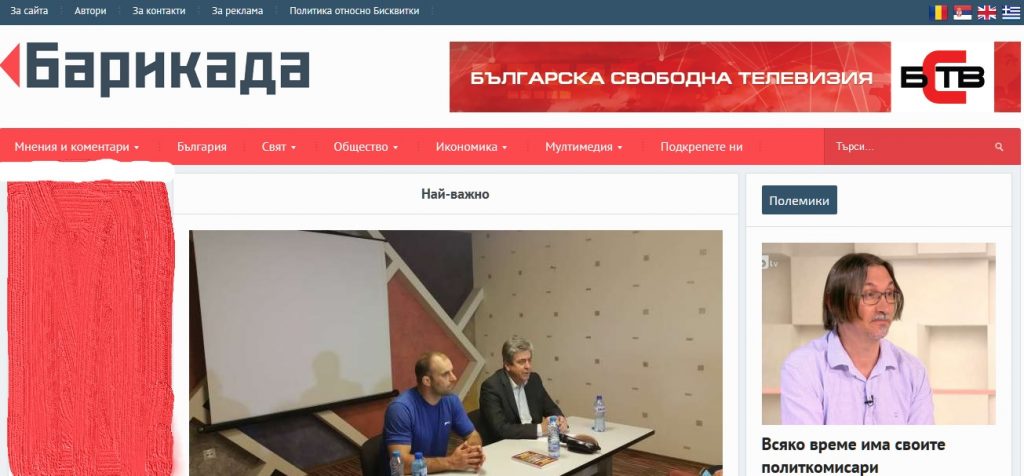 Help Us Save This Independent Media Outlet as an Indispensable Tool of Democracy!
We, in dVERSIA, know very well what financial independence means and how difficult it is to survive with a small budget. The time has come to lend a helping hand.
If only one tenth of all readers gave 1 euro per month, we would be able to sustain the website and pay journalists their salaries.
You can donate by Paypal or become a Patron here https://www.patreon.com/baricadaBG/overview?fbclid=IwAR0OHYSY5Zjq8B6RzpmaeRxX1aa8SWxwYQh4rwt7uQNbbvtCWSIa024uzO4