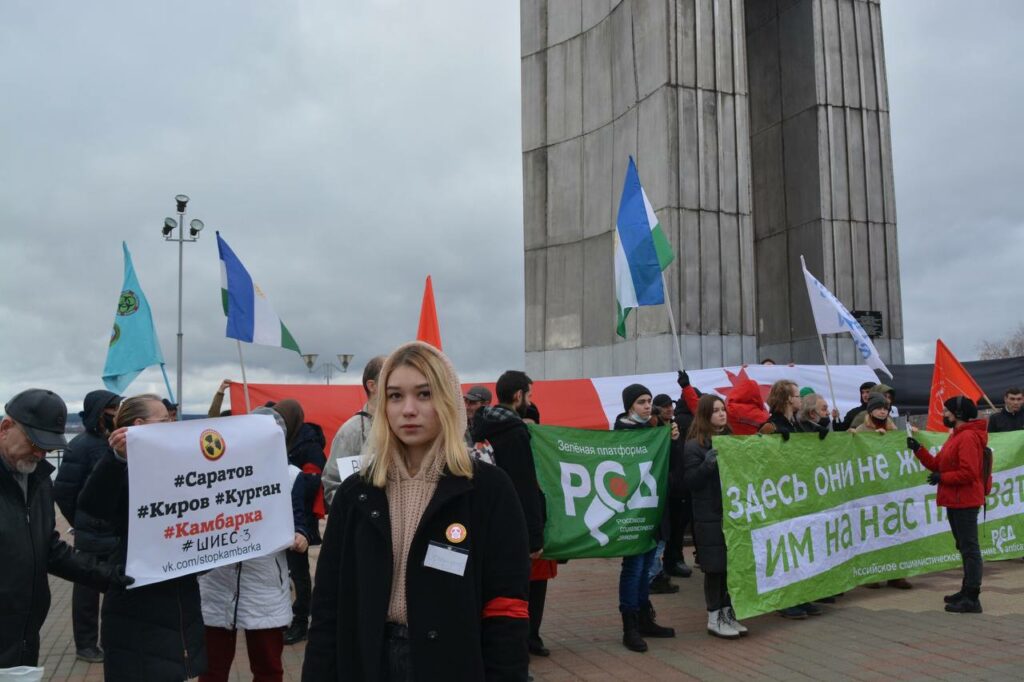 Anastasia Ponkina, a 20-year-old activist of the Russian Socialist Movement in Izhevsk (Udmurt Republic), was charged with "hooliganism motivated by political hate" and could face up to 5 years in prison.
On January 23, during the mass rallies held across the country against corruption and the arrest of Alexei Navalny, Anastasia actively participated in a demonstration in her home city of Izhevsk and "drove" the crowd onto the roadway, as the police claim. Importantly, it was in Izhevsk that socialists from the RSD not only participated in the January 23 demonstration, but actually led it. The criminal case against Anastasia Ponkina is an attempt to intimidate a new generation of youth protesting against social inequality and political powerlessness.
These days, we are witnessing a real wave of repressions: 90 criminal cases have already been opened across the country as a result of the January 23 and January 31 protests, and dozens more political prisoners will be added very soon. We call on the international left to take an active stand against political repression in Russia and to protest the persecution of Anastasia Ponkina.
Please, distribute this information and send your protest to the Police Department of Udmurt Republic:
e-mail: mvd18@mvd.gov.ru
fax: +7 (3412) 419-243