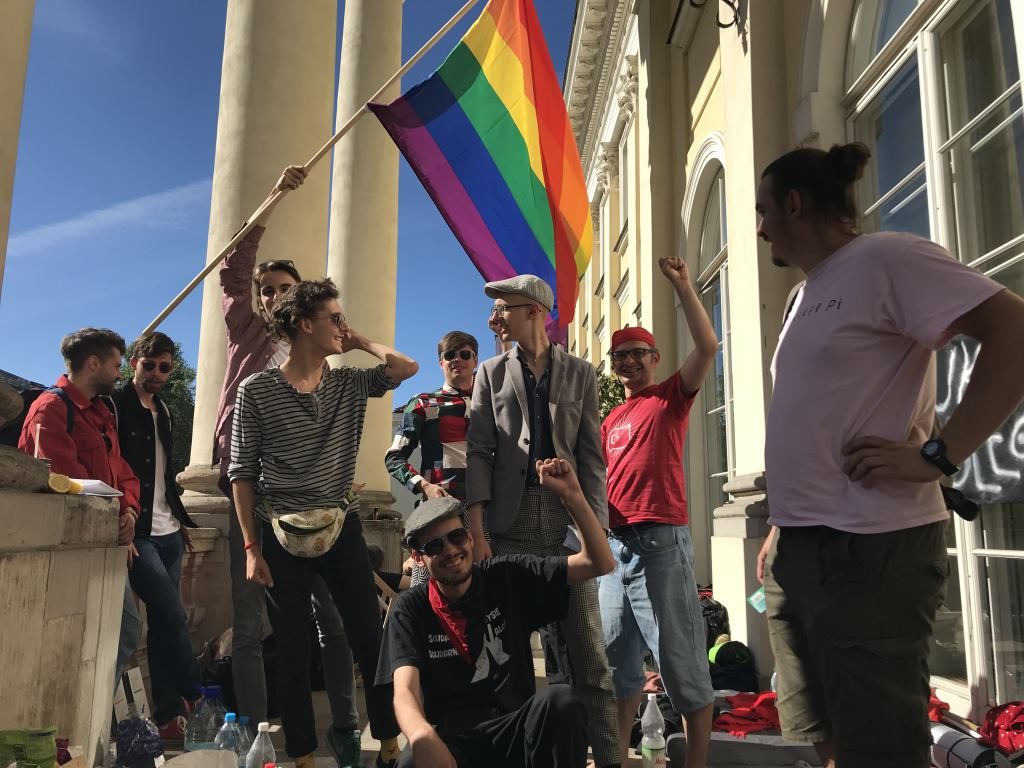 Protesting students of Albania!
We are writing to you to send the words of solidarity and support from Warsaw, the capital of Poland. Despite the silence in the mainstream media, we have heard news about your problems and your struggle, which is an inspiration for us.
We are students of the University of Warsaw, the Medical University of Warsaw, the Warsaw University of Technology and the Warsaw University of Life Sciences, united in the Student Anti-Fascist Committee. Our country is in a similar situation to yours – a violent transformation into capitalism has brought us a social catastrophe, and the neoliberal wave is also undermining the universities for a past few years. The first reform destroying higher education was introduced by the liberal government 5 years ago, now the authoritarian conservatives have introduced the so-called "Bill 2.0", which brings full neoliberal reform. Privatization and commercialization hangs in the air, departments are closed as unprofitable one after another (especially in smaller cities), and various types of fees increase (although there are still free studies, however, fewer and fewer people are accepted, and it is necessary to travel to biggest cities). In short – we are slowly rolling into this swamp, from which you are trying to escape.
This spring we protested against the introduction of that law, together with other organizations and trade unions. The occupation of universities occurred throughout the country, but the movement was not massive. Over the course of a few years we will have to face the consequences of the reform and then, let's hope, we will follow the path that you set – mass protest without politicians and negotiations.
We believe that the struggle for universities, understood as democratic communities that do not give in to the authority, but create the common good, can be the first step in the fight for a just social system. We also believe that international solidarity and a common global perspective are an important weapon in this fight. That is why we send you words of solidarity and support – do not give up, You have nothing to lose but the fees, and the world to win.
Student Anti-Fascist Committee