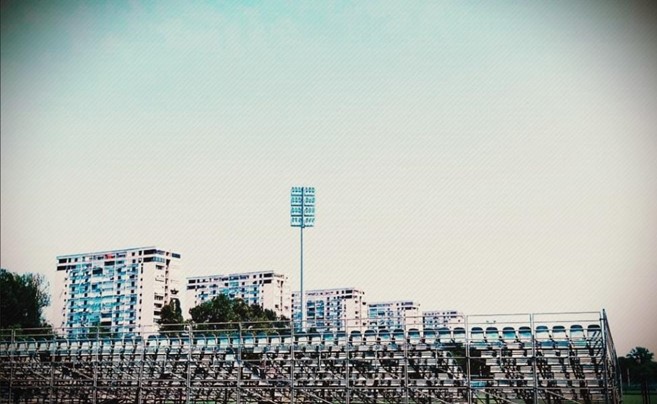 This article is part three of a series by Ivana Perić. The first article, about the bankruptcy of FC Inter from Zaprešić, can be found here. The second article, about the problems and perspectives in women's football in Croatia, can be found here. This article originally appeared in Radnicka Prava. The English translation is published in collaboration with Eastern European Leftist Media Outlet (ELMO). The publication of this text was funded by the Agency for Electronic Media, via the Public Call for the Contracting of Journalists in Electronic Publications in 2022.
"Every connection in today's football affirms and perpetuates inequality, from the hopeless predicament of small local clubs in poor countries to the omnipotence of the corporations that run the European Leagues." – Eduardo Galeano
At the end of August, the summer transition period for football players ended, and among them this year there were a lot of those who had hoped to receive an offer from a football club outside Croatia. Eager for a transfer, Mario Jokić, a member of the Croatian Association "Football Union" (HUNS) and this year's participant of the HUNS Camp for players who are under no contract, almost became a victim of online fraud by fake football agents who used social media to send various tempting offers to players. Jokić decided to tell his story through HUNS, all in order to warn other players about such frauds during the transition period.
"Dreams do come true, this is my moment."
"Out of nowhere I get a message on Instagram from manager François Voiret that reads: 'Hi, Mario, I'm offering you a chance to play in the 2nd Spanish League. The club is Deportivo Leganés. I am a licensed FFF and RFEF manager of FC Sport Management agency. I was wondering if you're interested? Here's my number and e-mail, so let me know if you're interested.'

At that moment, I felt excited and happy, thinking dreams do come true and that this is my moment," Jokić writes.

He contacted François via WhatsApp and started chatting.

François then sent him information about the club and promised him that he would try very hard to convince the club to choose him. He also sent him a list of questions about his personal goals and what aspect of his game he wanted to improve, all in order to "get to know each other better and form mutual trust." François then forwards all this information to the club's general manager, Imanol Idiakez,and that's where the conversation ends. Jokić made sure that all the information about the club was accurate and reliable.

François then got back to him again. "'In order to make sure the club wants you, you have to send me an e-mail confirming that you want the club to negotiate with you so that I may officially contact you via the agency's e-mail." I then sent him all that was needed and eagerly awaited the answer. The next day I receive an e-mail from the club in Spanish and English confirming that the club wants a stopper, that my name and surname is written on the certificate, that there is the club's signature with the CD Leganés stamp, as well as the agency stamp. François gets back to me and asks me if he can send me the club's offer. The offer was great and I accepted it," Jokić recalls.

On the fourth day of communication, Jokić receives an e-mail offer from the club and the agency, in Spanish and English, as agreed. He writes back saying that he looked at the contract and that everything looks fine, and he sends them his home address in Zagreb where they can send him the contract. The next day he talks to the manager, who tells him that the club had the plane tickets ready, including hotel accommodation, and a driver who would pick him up. On the seventh day of communication, the manager reports that he has a small problem – his agency account has been frozen and no transfer can be made because the Spanish federation wants to do business only with liquid agencies.

Jokić asks him how long this would take. François replies, not until the agency's account balance is settled and then "although he is embarrassed and never does it," he asks Jokić for help. It turns out that he has a 21,000 EUR debt, but that he only has 12,000 and he urgently needs the remaining 9,000 EUR so that the club wouldn't change their mind. "Here I start to have serious doubts, so I asked him if he had any of his players that can lend him the money or ask his family, or even if he could just take a loan from the bank and settle his debts," he said. "I asked him to send me his account details, I said I'd check with my bank if I could raise a loan to help him. I get his personal details with a completely different first and last name, with a Paris address at that. I went to the police and reported everything, I took pictures of all messages and calls, and I gave them the information in the hope that the scammers will one day be caught", says Jokić.

He contacted his other player friends hoping he was the only one who'd had this happen to them, but it turned out he wasn't. One of his acquaintances failed to recognize the fraud and ended up losing 3,000 EUR.
Players at the bakery: Don't mind me, just browsing.
At the same time as football players are being preyed upon for thousands of euros by fake football agents, most football players in Croatia barely manage to make a thousand euros, even those who play in the highest ranks of the game. One player from FC, Slaven Belupo, told us that every player's salary has recently been cut, in some cases by fifty percent, so he currently has a salary of just over a thousand euros as a player in the club. How he's going to deal with the rampant inflation, he says he doesn't know. He lives and plays in fear week in, week out.

There is also the story of Stipe Plazibat, who used to barely get by as a first league player for FC Šibenik. "We had an inside joke started by Stipe Bačelić-Grgić: 'A Šibenik player enters a bakery, the baker asks him what he's having, and he says Don't mind me, just browsing.' There was literally barely any money for a bun. I was supported by my parents who gave me pocket money. My father should get all the credit that I started playing in the first place, and that I managed not to give up when times were hardest.

"The club gave us only a free lunch and dinner. There's a lot going on in your head, and you can't do anything. You're completely limited. Here you are, playing first league, waiting to play against FC Dinamo, which at the time had players with a salary of 40,000 or 50,000 EUR a month," Plazibat says.

It's now been a decade since that statement, and Dinamo still has players 40 to 50 times better paid than in some other first-league clubs. According to data from 2019, Dinamo spent three times more on its players than Dinamo's biggest opponent FC Hajduk, and 50 times more than FC Varaždin. The situation has not changed significantly in the last three years, at least not when it comes to how financially weak clubs in the league compare to Dinamo. At the top there has been some little change, with FC Osijek trailing Dinamo in this respect — last year Dinamo spent 167.9 million kuna [22,3 mil. EUR] on players' salaries, Osijek spent 56 [7.7 mil. EUR], and Hajduk 53.5 million kuna [7.1 mil. EUR].

When it comes to football players who aren't part of these strongest clubs in the league, generally this means salaries ranging from a thousand to a few thousand euros. These are players who have been dedicated to their training from a very young age, whereas the demands of modern professional football in turn make their career span very short (on average they play until 35 years of age). For many who do not manage to earn and save large amounts of money during their careers, their working future and their very existence is very precarious.
The problems are the same throughout the Balkans
Panče Kumbev, aformer football player, now president of the Union of Footballers of Macedonia (Sindikat na fudbaleri na Makedonija) is also in agreement about this issue. Their unionizing started in 2014, and in 2017 they were admitted to FIFPRO, an international organization of professional football players.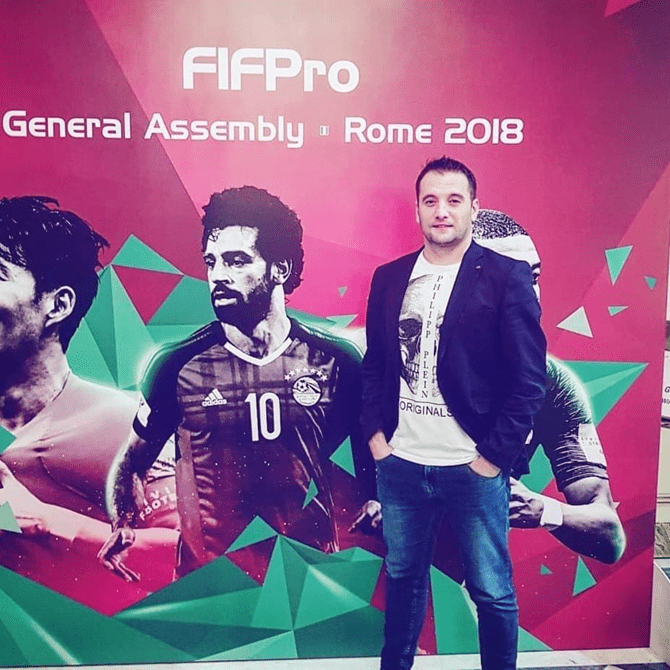 "The problems are mostly the same throughout the Balkans. Irregular payments, unprofessional conditions in a professional sport. When we started our union activities, our clubs were not joint stock companies, but citizens' associations. In this sense, the football players themselves did not have a professional status," Kumbev tells us. He adds that by playing in Balkan leagues, some can live well off, but they can hardly earn enough for a peaceful life later on in the future.

"The wages are small in Macedonia. However, there are a few clubs that can afford to pay well, but essentially 1,000 EUR is the average salary of a normal football player who plays in the first Macedonian league. About ninety percent of them have a professional contract, and some of them are amateurs," said Kumbev.

This summer, Dinamo played against the Macedonian first league club Škupi, in the second qualifying round of the Champions League. Just before the match against Dinamo, they had played against FC Lincoln from Gibraltar. What kind of working conditions the Škupi players play in is also pretty blatant judging by how poorly they travel to European away matches.

After the game in Gibraltar, the players stayed on the beach for eight hours, waiting for their flight. Their next stop was Vienna, where they arrived on a regular flight from Malaga. They also saved on accommodation costs in Vienna, so the players slept in McDonald's. They spent 10 hours there, with the video footage of it appearing on social media. They then arrived from Vienna by plane to Belgrade, and then there was a bus waiting for them in Belgrade for their final return to Skopje. The players spent a total of two days on their return trip to Skopje, which was certainly reflected in their readiness to play matches against Dinamo, according to Sportske Novosti.

There is certainly no shortage of reasons for workers to unionize. Kumbev tells us that at the beginning their union was accepted with a dose of disbelief, but over time people began to support them and recognize their work. Their methods were simple, direct meetings, conversations about problems, explaining what FIFPRO means for the members and what it can do as their parent organization.

"There have been no strikes in the traditional sense, but there have been a few collective actions, warnings given out to certain clubs. This was the case six years ago when the entire league wore T-shirts, and all players stood still for five minutes after the referee's first whistle, all in support of FC Metalurg's players who were having major problems in their club. We helped in the process of turning the league into a professional one; the players now know they can get support whenever they need. During COVID-19, we organized testing for players in the whole league, discovering a few cases of positive players, thus stopping the league right away," Kumbev said. He added that the biggest challenge they currently face is independent arbitration, which they do not yet have.
An Example of Collaboration
Cooperation with other unions, especially cooperation with colleagues from the Balkans, has given him special hope. "The greatest cooperation is cooperation with our ex-Yugoslav colleagues. Croatia, Serbia, Montenegro, Bosnia and Herzegovina, Slovenia are always there for us and we talk to each other every day and we help each other. By doing so, we give an example to all organizations in the region on how to cooperate and how the Balkans should be able to work," Kumbev concluded.

Recently we talked to Aldin Džidić from the Professional Football Players Syndicate of Bosnia and Herzegovina and to Mirko Poledica from the Union of Professional Footballers of Serbia 'Independence.' "I believe that this group of union organizations, sports workers, and sports lawyers can be an example to many politicians on how regional cooperation is done," Džidić said. "We are friends first and foremost, we support each other, we help each other, we exchange experiences. I am very happy that through our example we can send a message to everyone from former Yugoslavia, connect bridges and respect each other," said Poledica. Excellent cooperation with football unions from the region was also pointed out to us in an earlier interview by Mario Jurić from the Croatian Association "Football Union".

As far as football is concerned, Yugoslavia lives on, and it's worth it – fuck the thousand euros.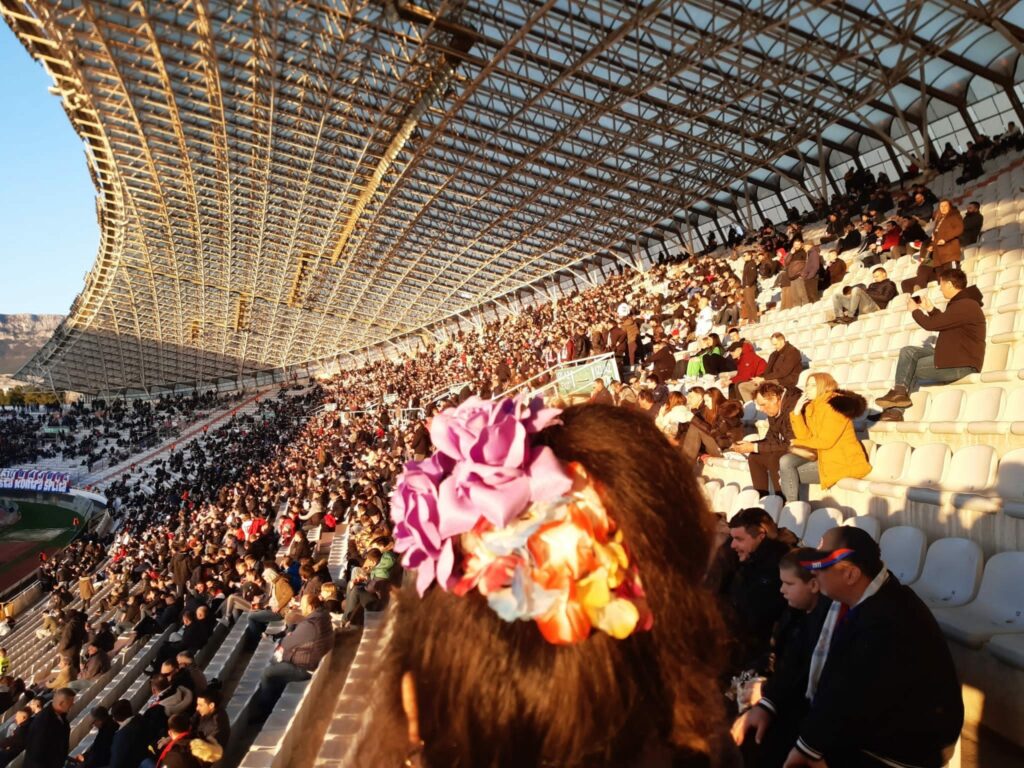 Ivana Perić is a journalist based in Zagreb. Member of the feminist collective fAKTIV and the activist group of the Initiative Welcome! The original text was published in Radnicka Prava.