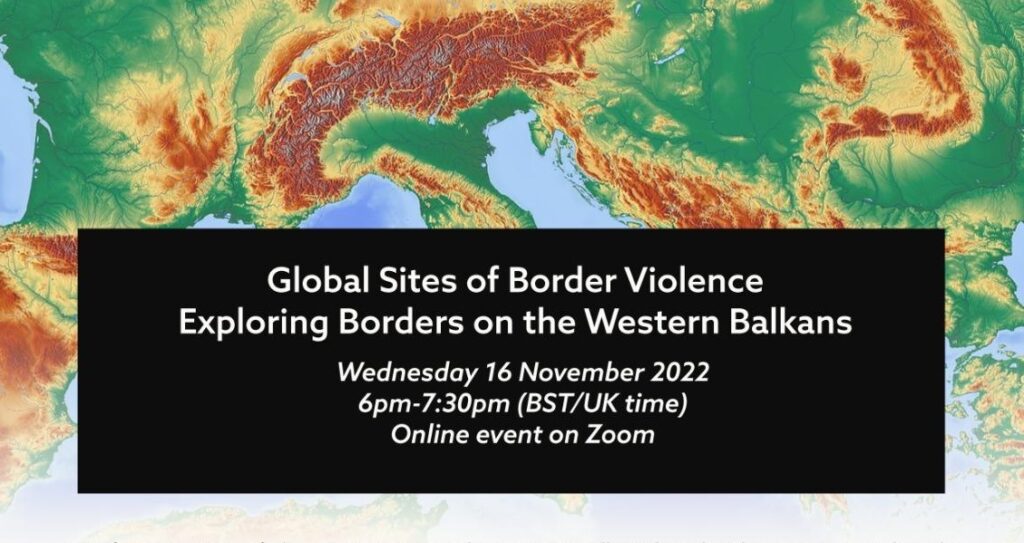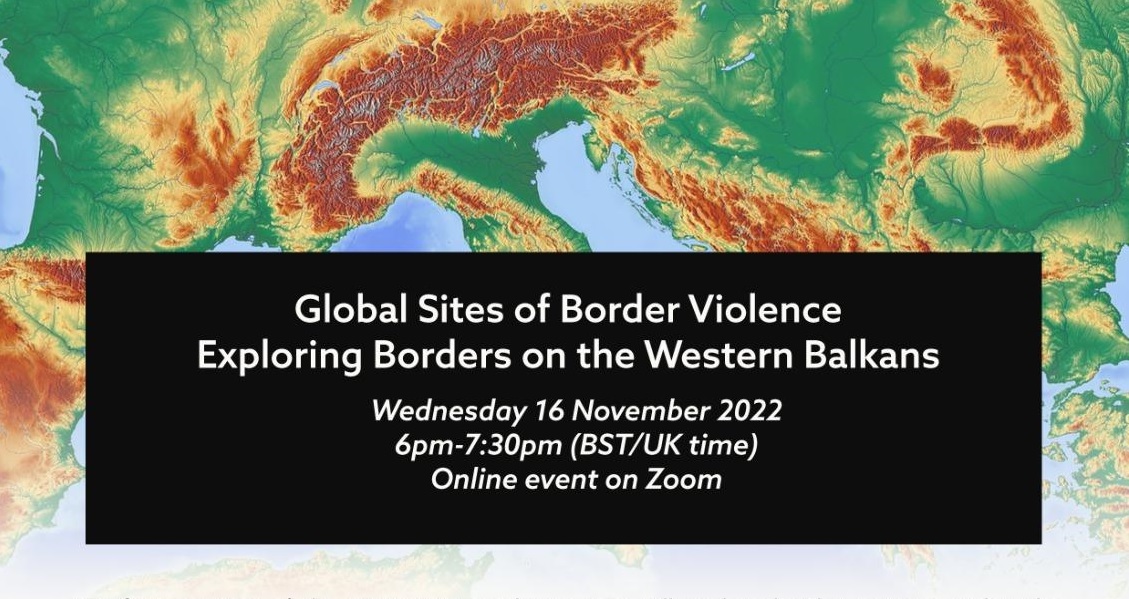 Curated by Sanaz Raji, Independent Scholar Fellow at the Department of Geography and Environmental Sciences, Northumbria University, Global Sites of Border Violence seeks to bridge different areas of knowledge and learn from both activists on the ground resisting and scholars researching border violence happening in various parts of the world. The intention of these discussions is to understand the interlinkages of border violence happening globally, in addition to what policies are being adopted, what resistance is happening on the ground, and ways in which we can support the struggle to end carceral border policies.
Also, the series seeks to share resources of knowledge with other border abolition activists globally concerning how UK's border apparatus operates and excludes via the hostile environment policy and other xeno-racist measures. And the tightening of the UK immigration through the hostile environment policy has reverberations within the Western Balkans. We are currently witnessing how UK's carceral and xeno-racist immigration policies have found another set of migrants to scapegoat, that being Albanian asylum seekers. Albanian asylum seekers have been unfairly depicted as criminals by the right-wing UK media, and often immediately deported back to Albania on chartered immigration flights without any legal support and ability to challenge their on-going immigration claims within the UK. And during the Home Office's failed Rwanda flight in June, an Albanian asylum seeker was among those to be forcibly sent to an outsourced immigration detention center in Rwanda, with the intended purpose of preventing them the ability to contest their immigration cases within the UK. This is just one facet of many that underscore how the hostile environment policy in addition to the UK's long history of xenophobic immigration policies works to exclude racialized, working class, and poor migrants from settling lawfully in the country. 
The inaugural talk focused on border violence and resistance to this violence happening in the Western Balkans. The impetus for this talk was to understand how other areas within Europe that are also affected by border regimes, whether inflicted by Fortress EU and/or governments within the Western Balkans adopting harsher border regimes to qualify for the conditions of EU membership, such as the situation happening currently in both Serbia and Bosnia & Herzegovina. Additionally, the panel discussion explored how populations recovering from war, namely in Bosnia & Herzegovina, negotiate refugees and what kinds of solidarity has been forged between local populations and refugees.
The panel discussion was led by Milica Švabić and Dr Karolina Augustova.
Milica Švabić is a lawyer and legal advisor for KlikAktiv – Center for the Development of Social Policies, a Belgrade-based NGO that provides free legal aid and representation of asylum seekers, refugees, homeless and other vulnerable categories of the population in proceedings before state authorities. Additionally, KlikAktiv conducts research and documents violations of human rights at state borders along the so-called "Balkan refugee routes" within Serbia, Croatia, Macedonia, Romania, and Hungary. 
Dr Karolina Augustova joined Northumbria University in September 2022 as a lecturer in International Relations and Sociology. Before that, she was an ESRC (Economic and Social Research Council) postdoctoral fellow at Aston University (2021/22) and research fellow at Sabanci University in Turkey (2020/21). Her ethnographic research examines the European Union's migration externalization in Bosnia-Herzegovina and the Kurdish region in Turkey, border violence, and human smuggling. During her doctoral studies, she was a volunteer in refugee camps in Velika Kladusa with No Name Kitchen, SOS Velika Kladusa, and Border Violence Monitoring Network.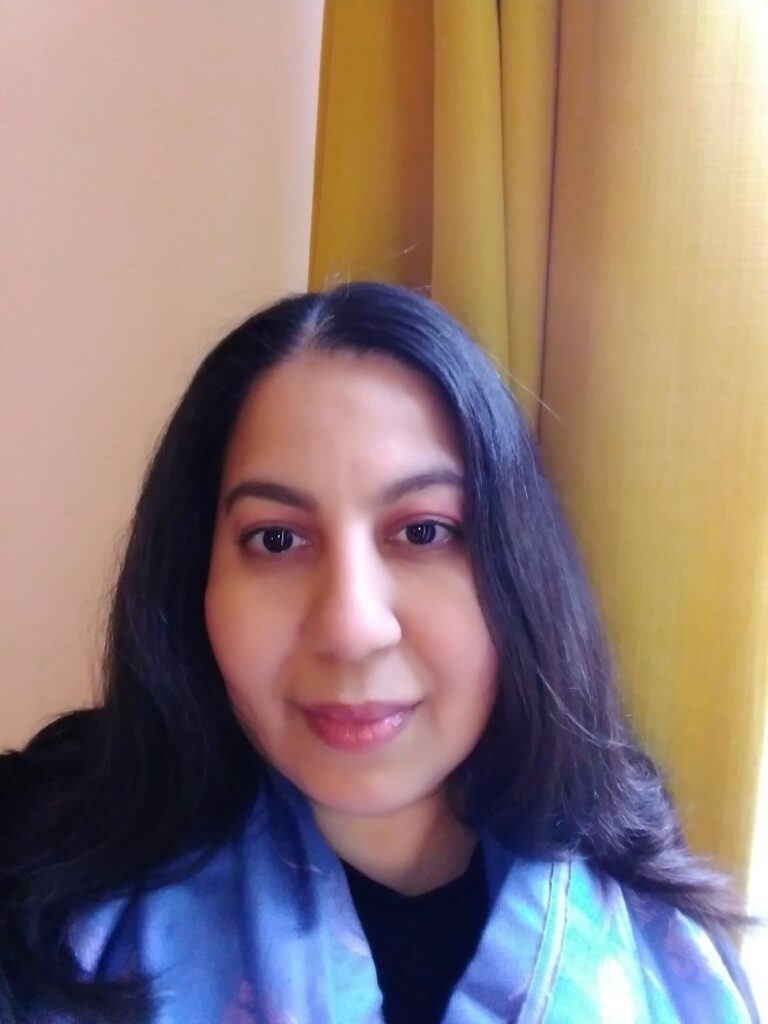 Sanaz Raji, Independent Scholar Fellow, Independent Scholar Research Foundation and Visiting Researcher, Department of Geography and Environmental Sciences, Northumbria University, UK. She is the founder of Unis Resist Border Controls (URBC), a seven-year, migrant-led national campaign of university staff and students against UK's hostile environment policy and carceral borders as exercised within UK higher education. Sanaz's work has been featured in The Guardian, Red Pepper Magazine in addition to academic journals and edited books.