Regular LeftEast readers will probably remember the United Miners of Bulqiza Trade Union (SMBB), who for the last couple of years have been the most militant and sustained labor movement in Eastern Europe. Earlier this year, the Albanian left united around the miners' leader's, Elton Debreshi's, candidacy for parliament. Earlier this week, there was an attempt on Elton's life.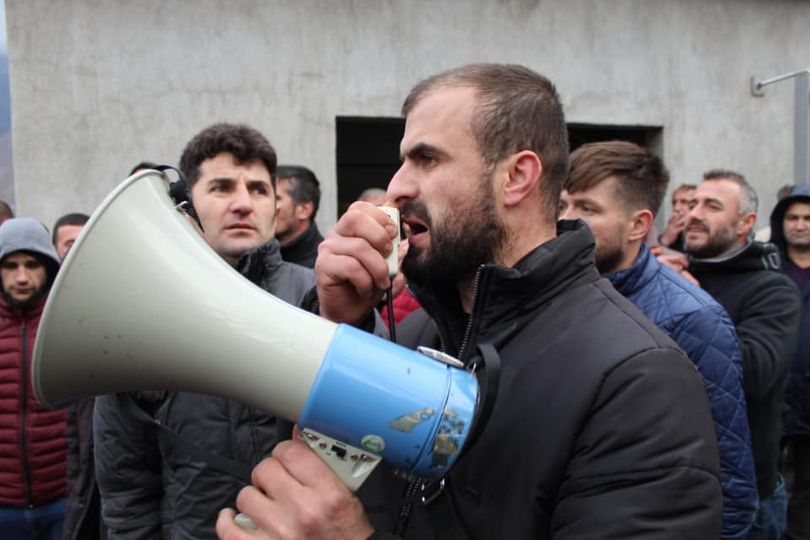 The explosive planted in the car of the miner and head trade-unionist Elton Debreshi in the late hours of the night, is an ominous event for democracy and basic human rights in Albania. It has deeply shaken and revolted us all.

For three consecutive years Elton Debreshi, together with hundreds of mine workers from Bulqize, have resisted against the literal enslavement of men, women and children inside the minepits. They collected more than 11.000 signatures across Albania for the Status of Miners and in the last electoral elections, with his candidacy they managed to awaken the consciousness of the citizens of Diber and whole of Albania about workers' rights.

The explosive planted in the car of Elton Debreshi is only the last in a series of consequences suffered as a result of his trade-unionist activity in Bulqize, a place where the frequent deaths, exploitation and non-payment of wages has become the norm. Fired from work by the oligarch, fined by the state and constantly harassed by organized crime, Elton Debreshi is the man who today deserves all our solidarity.

We, the activists of Organizata Politike, express our solidarity with Elton, his family and friends, as well as the hundreds of Bulqize miners.