Note from LeftEast editors: Between June and December 2020 the Hungarian Portal Mérce published a series on "Victimhood and Decolonization". The following text is an English-language summary on the series, written by one of its co-editors.
---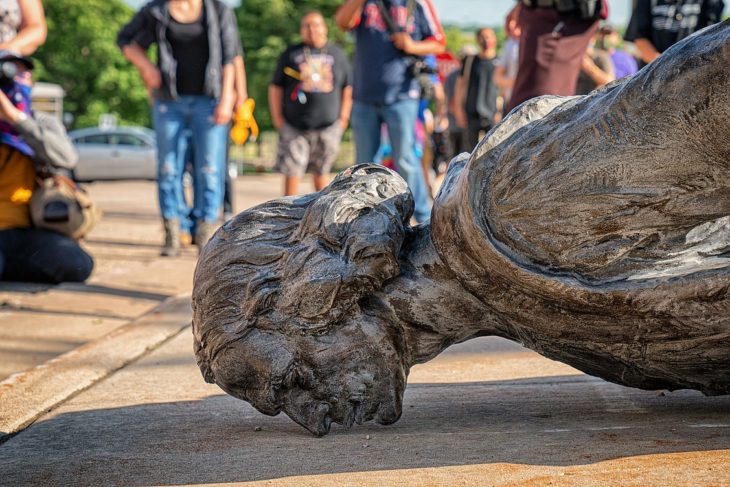 Despite notable early post-war attempts and several more in recent years, Eastern European discussions have surprisingly rarely interpreted the Holocaust in the context of colonial ideologies and settler genocides. In Hungary, more specifically, despite the oft-repeated slogan "never again," there have been hardly any in-depth exchanges on how the instances of mass violence since 1945 might be linked to racist policies from the histories of European colonialism and Nazi Germany.
The recent series Victimhood and Decolonization, which the Hungarian-language portal Mérce published between June and December 2020, has intended to alter this situation. Our ambition as editors has been to connect assessments of the current wave of anti-racist mobilization and de-colonizing agendas with debates regarding the historical framing and comparability of the Holocaust. Moreover, we wished to combine an examination of victim narratives with attempts to re-examine the relations between Eastern Europe and the West regarding history and memory.
Noting such gaps in local discussions, and aware of the contemporary stakes, we approached historians, sociologists, anthropologists, political theorists, geographers, literary scholars, and art critics with three main questions. Which historical framings of the Holocaust – such as colonialism, the building of nation-states, racism, antisemitism, fascism, or totalitarianism – would you consider most adequate, and why? How would you characterize the cultural and political meaning and social consequences of the newly prominent perspectives on history that focus primarily on victims? What would you consider the greatest promise and the gravest danger in contemporary Western attempts to re-evaluate and decolonize dominant images of history?
In this concluding article first published in more extended form in Hungarian, I summarize, without meaning to be exhaustive, key arguments made during the discussion and highlight some of the main suggestions our eighteen contributors have made.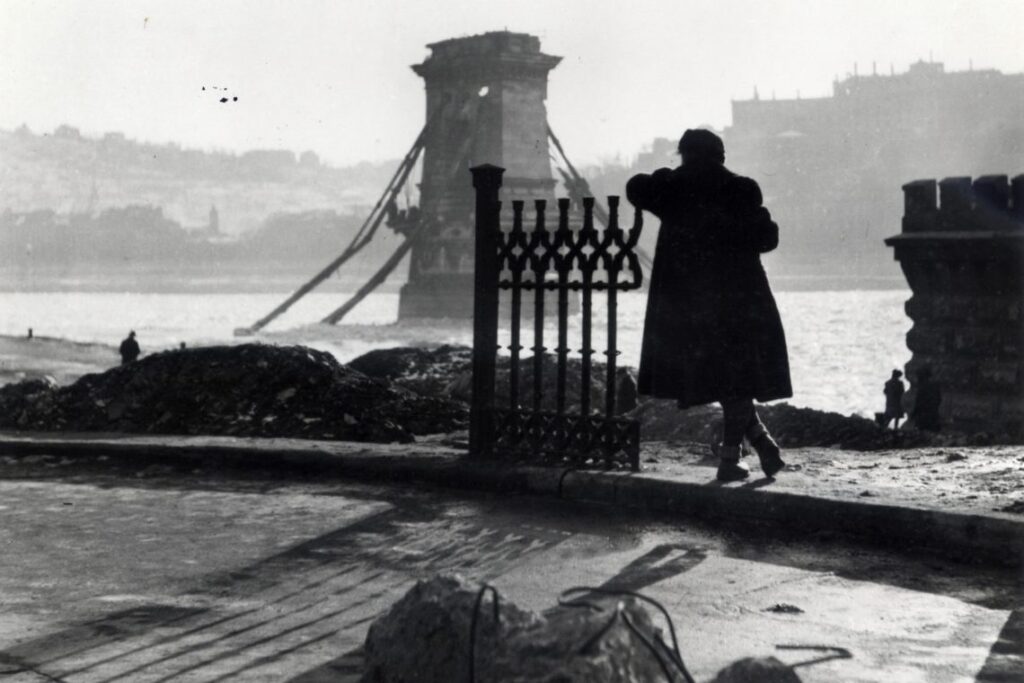 The Holocaust in global history
Drawing primarily on Hannah Arendt, political theorist and columnist Iván Merker has emphasized in his "Colonial memory of the Holocaust" how misleading it is to view the Nazi regime and the Holocaust as the enemy or the collapse of 'European civilization,' and how much more precise it would be to approach it as its shameful product. Complete deprivation of rights could only become reality once this 'civilization' had been extended to the whole world. According to Merker, the tribal nationalism which may have provided a more immediate precursor to the Holocaust has not only survived the genocide but remains a potent force today. In fact, today nearly all countries act as mini-empires, enforcing a dichotomy between citizens who are 'state-constituting' and those whom they view as colonized subjects.
In my own contribution, "Universal humanity, universal inhumanity," I argue that the Holocaust is indeed inseparable from the history of modern racism, while its unprecedented character – its ideological and systematic nature – can only be explained through reference to the especially explosive features of the variant of racism known as antisemitism. Intra-European imperialism indeed provided a historical context for the Holocaust, and settler colonialism was pursued even through Germanization of the city of Auschwitz during the war. The post-war project of European integration nonetheless saw radical nationalism as its chief political opponent. A sorry consequence of this is that the history of imperialism within and beyond Europe has remained a surprisingly little studied and understood subject within the EU and especially in Eastern Europe.
In his "We shall not be a colony," historian Péter Apor offers a substantial critique of contemporary discourses in Hungary by examining the revival of the Kádár era's political language. As Apor shows, while prior to 1989 Hungarians were encouraged to be empathic towards the victims of colonial oppression, Hungarians themselves were usually depicted as the victims of great-power politics. In other words, the mainstream perspective prior to 1989 insisted that the country was not a part of the Europe responsible for colonialism but rather a victim of Western colonialism.
The Hungarian party-state may have insisted on the similarity between the Holocaust and colonial violence, but the conclusions drawn from this perceived similarity were diametrically opposed to those drawn in contemporary analyses that approach the destruction of European Jews as partly originating in the history of extra-European colonialism. These analyses expose the inherent potential for exclusion and mass violence in Western civilization, precisely in order to provide desperately needed safeguards. Paradoxically enough, in contemporary Hungary, condemnations of Western colonialism tend to provide justification for the defence of 'Fortress Europe.' Such condemnations of colonialism strengthen rather than weaken local practices of denying responsibility.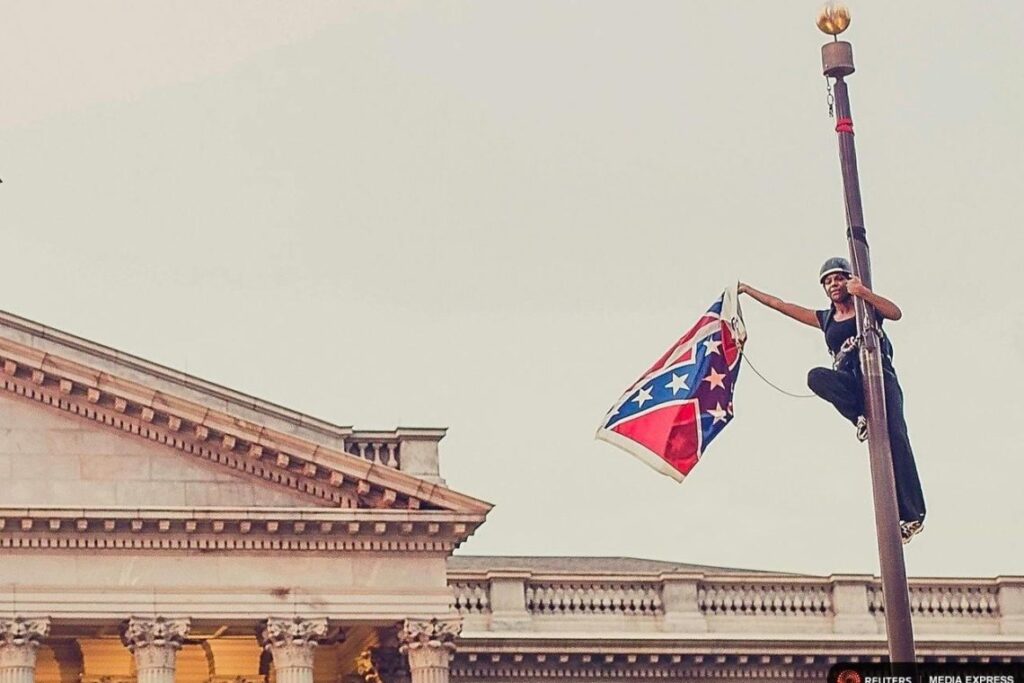 The promises and consequences of memory politics
Next to such historical approaches, several contributors reflected on key questions regarding the politics of memory today. In "Why remember, why forget?" historian Ágnes Katalin Kelemen argues for a framing around colonization and de-colonization, which can best reveal how organized remembrance and forced oblivion function as tools of power and sometimes revolt: what and whom we remember is interconnected with questions of community inclusion and exclusion. Accordingly, she views the concept of multidirectional memory developed by Michael Rothberg as potentially guaranteeing a more egalitarian and solidarity-based future.
Implicitly questioning Kelemen's understanding in his "Shifting frames: Holocaust, decolonization, antiracism," scholar of culture and literature Zoltán Kékesi depicts Rothberg's suggestions regarding multidirectional memory as the last truly ambitious attempt to rescue a previously hegemonic perspective on memory, one which assumed that mutual recognition of historical traumas would result in a more open, tolerant, and solidary global order. However, Kékesi maintains, the politics of memory based on 'the commonality of divisive traumas' has entered a profound crisis. He recommends that we separate contemporary political struggles from memory-political frames. Contemporary anti-racist movements challenge institutional racism and oppression; interpretations built around concepts such as trauma, identity and recognition simply cannot adequately grasp what they are about.
In his wide-ranging two-part contribution "The softness of great concepts," historian Zsolt K. Horváth reflects on how the contemporary understanding of victimhood, embedded in a new regime of historicity (François Hartog), has transformed our thinking about the question of violence, and how this has in turn changed our sense of political possibility. K. Horváth underlines that critical inquiries are by nature based on 'heretical acts of empirical exploration,' whereas since the 1960s we have entered an age dominated by morally loaded, even normative discourses. As a result, social attitudes to sacrifice and violence which inevitably accompany social transformations have changed. In the author's memorable phrase, "the arbitrary violence of the twentieth century culminating in genocides ended up depleting the metaphysical resources which previously motivated people to make sacrifices, even to sacrifice themselves."
K. Horváth perceptively adds that while discourses on a world without violence and without risk in everyday life have become hegemonic, with all manifestations of violence considered illegitimate and immediately condemned, violence remains present in social life. Recognizing this does not make violence any more appealing, but it can help to distance the question of violence from the purview of a type of moralizing that has imprisoned critical thinking in recent decades.
The need for global contextualization – and its limits
An intriguing move of global contextualization is among the virtues of historian Róbert Balogh's contribution "On violence and sly spaces." Balogh takes examples from India and the city of Szombathely, in the Transdanubia region of Hungary, to argue that the perception of common spaces tends to get destabilized when mass violence erupts. The unfolding of mass violence in turn connects private spaces and battlegrounds far away from home by imposing terror and gendered violence on both. Balogh asserts that this implies a need for civil spaces where cosiness and empathy can flourish so that such eruptions can be avoided. Ethical remembrance – which, to the author's mind, implies an ability to perceive inhumanity in ourselves and in members of our own group, as well as a readiness to recall the human agency of our enemies – can offer essential help here.
In "Canonical Western works cannot be expected to do the dirty work of dealing with the past for us," literary scholar Eszter Vilmos focuses on the intellectual limits of such attempts at global contextualization. Comparing narratives of the Holocaust produced around the world, Vilmos points to their crucial differences and asserts that Western attempts to deal with historical traumas cannot substitute for local efforts in Eastern Europe. Hence, she recommends – beyond expressing mutual interest and solidarity across borders – a parallel strengthening of local cultures of responsibility.
In his "Belarus: A Soviet open-air museum or a nation with a history of its own?", historian Ádám Kerpel-Fronius rightly asserts that a series on the Holocaust and colonialism in Eastern Europe could not be complete without attention to the major case of Belarus. The German occupation and exploitation of the country during World War Two may have lasted merely three years, but about a quarter of the local population and nearly all of the country's infrastructure was destroyed in those years. To emphasize the features of the Belarusian Holocaust familiar from the history of extra-European colonialism, Kerpel-Fronius points out that the Jewish victims deported from the German Reich and murdered in the territory of today's Belarus are known to us by their names whereas the names of Belarusian Jewish victims rarely are.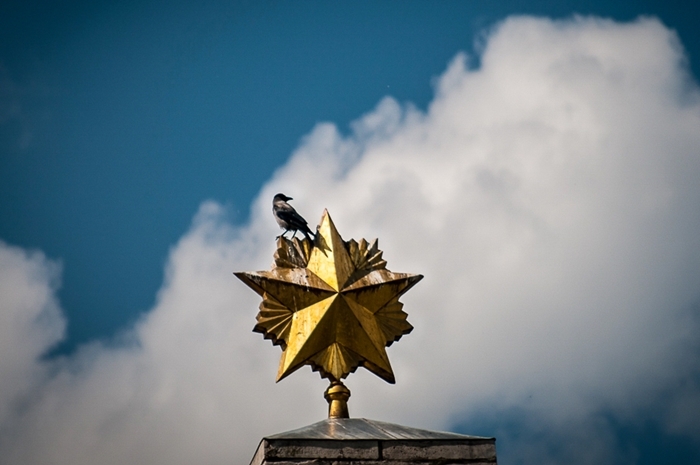 Being implicated, being a beneficiary, being complicit
Several contributors to our series focused on alternatives to our current preoccupations with victimhood. "To violate Anne Frank," by theatre and art critic Noémi Herczog, reflecs on visions of history focused on victimhood as manifested in Hungarian theatre, and the moral didacticism such visions of history often imply. In Herczog's view, a key issue with the predominant didacticism is that perpetrators tend to be placed at a safe distance from the viewer: they are typically depicted as 'others,' strengthening the viewer's sense of innocence. Despite focusing on major crimes in our national past, such theatre performances allow us to cherish the illusion that we lack prejudices and help us forget that there are no ultimate safeguards – that the potential to become complicit or even turn into a co-perpetrator is not entirely absent in any of us.
Prominently referencing Michael Rothberg's newest volume, The Implicated Subject, sociologist Éva Kovács's "Contaminated grey areas. On Holocaust research and remembrance" points out that for a long time memory politics have operated primarily within the dichotomy between perpetrators and victims, helping to elide how practically all non-persecuted citizens have, directly or indirectly, benefitted from major forms of injustice. Kovács claims that collaboration, fellow-travelling and material profit from the denial of rights and from practices of exclusion remain sensitive and underrepresented topics in the international historiography of the Holocaust, an otherwise multifaceted and sophisticated field of study.
Preliminary conclusions
The series Victimhood and Decolonization features twenty-one contributions, sketching global histories of oppression and violence while also considering the limitations of such interpretations; mapping the promises and consequences of memory politics; and reflecting on our uses of victimhood concepts as well as on questions of being implicated and being complicit in mass crimes and systemic injustices. Our series is an attempt to launch a timely and critical exchange of ideas between representatives of various scholarly disciplines, and our broader ambition is to consider new frames through which the history of colonialism and the Holocaust as well as Holocaust remembrance and contemporary anti-racist mobilization may be studied simultaneously. The contributors to the series have pursued this goal from various Eastern European perspectives, helping to refine our understanding of the relationship between Eastern Europe and the West as well. As editors, we hope that the series catalyses further exchanges and debates in Hungary and across the region, as we believe the urgency of the questions raised will only increase.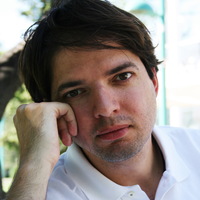 Ferenc Laczó is an assistant professor with tenure at Maastricht University. He is a political and intellectual historian of modern and contemporary Europe with a special focus on Central and Eastern Europe.